tfm
Tome Crew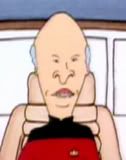 Joined: 12 Nov 2005
Last Visit: 07 Mar 2018
Posts: 4574
Location: In the House of the Cosmic Frog

Posted: Sat May 05, 2007 11:57 pm

Post subject: Lowrys Guidon #5 (1973)
---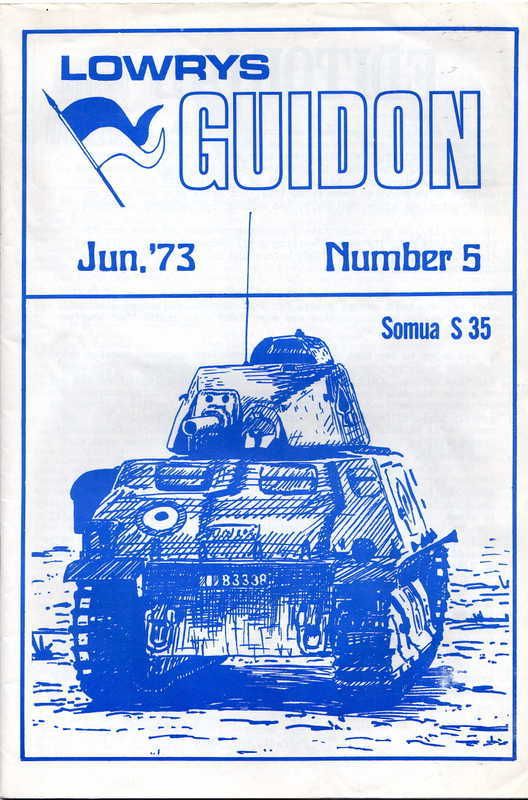 Title: Lowrys Guidon
Item Code: Number 5
Type: Magazine (newsletter)
Copyright: June 1973 by Lowry Enterprises
Editor(s): Don Lowry and Julie Lowry
Artwork: Don Lowry
Place of Publication: Belfast, Maine, United States
Printer: n/a
Format: 16 page softcover with order sheet, stapled
ISBN: n/a
Cover Price: Free w/catalog
Mass: 32g
Dimensions: length 22.9cm, width 15.3cm, thickness .1cm

Contents:

Editorial by Don Lowry (mentions, among other things, the new brick-n-mortar store called "The Toy Soldier Shop" and Maine's first wargaming convention DEWCON)
"Beginning in Napoleonics" by David Bank
"Dunkirk" by Harold Totten
"Legions & Indians in the Civil War" by Gary Gygax
"Dice . . . Four & Twenty and What Lies Between" by Gary Gygax

Convention Schedule

Ads for products by:

Lowrys Enterprises? (Campaign magazine)
Guidon Games (Alexander the Great, Dunkirk, Fight in the Skies, and Ironclad)
Conflict Game Company (Kasserine Pass and Overlord)
Gamescience (The Battle of Britain and Battle of Britain PBM Kit)
Gamma Two Games (Quebec 1759 and The War of 1812)
Avalon Hill (Richthofen's War)
Lou Zocchi (Alien Space)
Scruby Miniatures (miniatures)
Airfix (miniatures)
Miniscenes (minatures accessories)
Britains Ltd (miniatures)
__________________________________________________________________________________________________________________________
There is a notice of format change for Guidon Games Boardgames: "The boards are no longer mounted but come as 12 gum-backed sheets which you can glue down to any suitable piece of cardboard, or even wood or other hard paneling. They are packed in an envelope instead of a box. All other components are unchanged, including the die-cut unit counters."