tfm
Tome Crew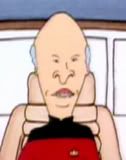 Joined: 12 Nov 2005
Last Visit: 07 Mar 2018
Posts: 4574
Location: In the House of the Cosmic Frog

Posted: Sat May 05, 2007 9:47 pm

Post subject: Lowrys Guidon #2 (1972)
---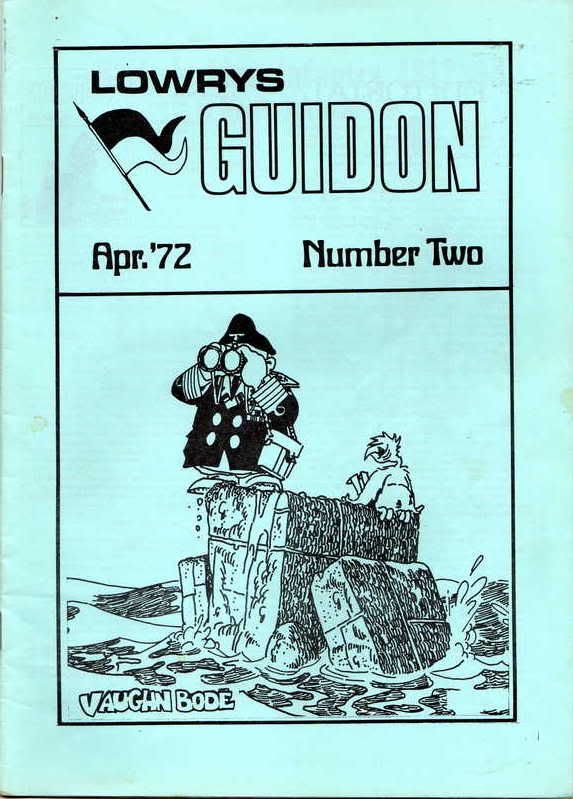 Title: Lowrys Guidon
Item Code: Number Two
Type: Magazine (newsletter)
Copyright: April 1972 by Lowry Enterprises
Editor(s): Don Lowry and Julie Lowry
Artwork: Vaughn Bode and Don Lowry
Place of Publication: Evansville, Indiana, United States
Printer: n/a
Format: 16 page softcover, stapled
ISBN: n/a
Cover Price: $1.00
Mass: 40g
Dimensions: length 24.8cm, width 17.8cm, thickness .1cm

Contents:

Editorial by Don Lowry (mentions, among other things, the purchase of Panzerfaust magazine from Donald Greenwood)
"British Line Infantry 1812-15" by Wally Williams, Jr.
"Airfix Order of Battle" by Don Lowry
"Zulu!" by Gygax
"Rorke's Drift" by Jeff Perren (wargames rules)
"Modeler's Corner: The Meat Wagon" by Randy Mitchell and Don Lowry
Letters to the Editor

Convention Schedule

Ads for Books:

"Armor, Camouflage & Markings: North Africa 1940-1943" by George R. Bradford
"How to Go Plastic Modeling" by Chris Ellis
"MK IV," "Panther," "Tiger I & II," and "Russian Tanks 1915-1968" by Feist Publications
"Great Tank Battles of WWII" by George Bradford
"British Military Uniforms: Henry VII to the Present Day" by W.Y. Carman
"No. 1 Africa Korps" and "No. 2 Panzerjager" by Wehrmacht Illustrated
Panzerfaust magazine

Ads for products by:

Guidon Games (Don't Give Up the Ship, Wargamer's Guide to The Battle of the Bulge)
Lou Zocchi (Star Trek Battle Manual)
Tony Morale (Victory at Sea)
K&L ACW (miniatures)
Don Lowry (prints)
Tamiya (miniatures)
Armtec Accessories (miniature accessories)
Airfix (miniatures)
Minitanks (miniatures)
Imrie/Risley Miniatures (miniatures)
__________________________________________________________________________________________________________________________
Of interest to Guidon fans are a couple of notes in one of the boxes. The first mentions Postal Play Pads for DUNKIRK and ALEXANDER THE GREAT with 75 sheets each. The second mentions correction sheets for Tractics, "If you have Tractics, you'll want these corrections. And they are FREE. Just send a stamped self-addressed envelope, and tell us that you want the Tractics corrections."