tfm
Tome Crew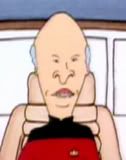 Joined: 12 Nov 2005
Last Visit: 07 Mar 2018
Posts: 4574
Location: In the House of the Cosmic Frog

Posted: Tue Sep 26, 2006 9:11 pm

Post subject: Instant Bad Guys!
---


Title: Instant Bad Guys: A Referee Aid for Use with Role Playing Games
Item Code: n/a
Type: Generic fantasy supplement
Copyright: n/a
Author: Pasadena Playtest Group Production
Artwork: n/a
Place of Publication: Long Beach, California, United States
Format: 40 page softcover
ISBN: n/a
Cover Price: n/a
Mass: 104g
Dimensions: length 27.5cm, width 20.7cm, thickness .3cm

From the introduction: "You hold in your hot, little hands the first in a series of Referee aids designed to help you with purely mechanical parts of Dungeons and Dragons and its various spinoffs, specifically the Warlock version. This volume is designed to save you several hours of generation men and man-like beings to be encountered by players in your game. Please note that these are NOT player characteristics and should not be used as such, since their characteristics take into account certain survival characteristics that make many of them better than an average rolled character."
scribe
Site Admin




Joined: 11 Sep 2004
Last Visit: 28 Jun 2013
Posts: 2977
Location: NYC

Posted: Sun Aug 12, 2007 10:54 pm

Post subject:
---
My copy is entirely identical to this one in all ways.
_________________


scribe
Site Admin




Joined: 11 Sep 2004
Last Visit: 28 Jun 2013
Posts: 2977
Location: NYC

Posted: Sun Aug 12, 2007 11:07 pm

Post subject:
---
Please visit the nonTSR area for the archive page...... Instant Bad Guys!
_________________