Mars
Tome Crew





Joined: 25 Jul 2007
Last Visit: 24 Jun 2015
Posts: 891
Location: Waterloo, Ontario, Canada

Posted: Tue Sep 01, 2009 3:36 pm

Post subject: Excalibre Games
---
I was wondering if anyone here knows the history of Excalibre Games?

Their games seem to have a number of different places of publication. I recently picked up a copy of "The Quest" by Icarus Games but it has a sticker for Excalibre Games in Windsor, Ontario, Canada. I noticed it is also listed on the catalog of one of the items already on the Tome.

Just curious if anyone knows why there are so many different places of publication and if they are associated with any other companies (such as Icarus Games)?
tfm
Tome Crew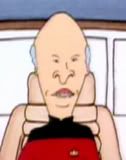 Joined: 12 Nov 2005
Last Visit: 04 Apr 2018
Posts: 4574
Location: In the House of the Cosmic Frog

Posted: Tue Sep 01, 2009 4:30 pm

Post subject:
---
My Barbarian, Kingdom, & Empire has the little gold Excalibre sticker.
_________________
"This is cool."