Mars
Tome Crew





Joined: 25 Jul 2007
Last Visit: 24 Jun 2015
Posts: 891
Location: Waterloo, Ontario, Canada

Posted: Sat Jul 19, 2008 8:03 pm

Post subject: Mythworld (1986)
---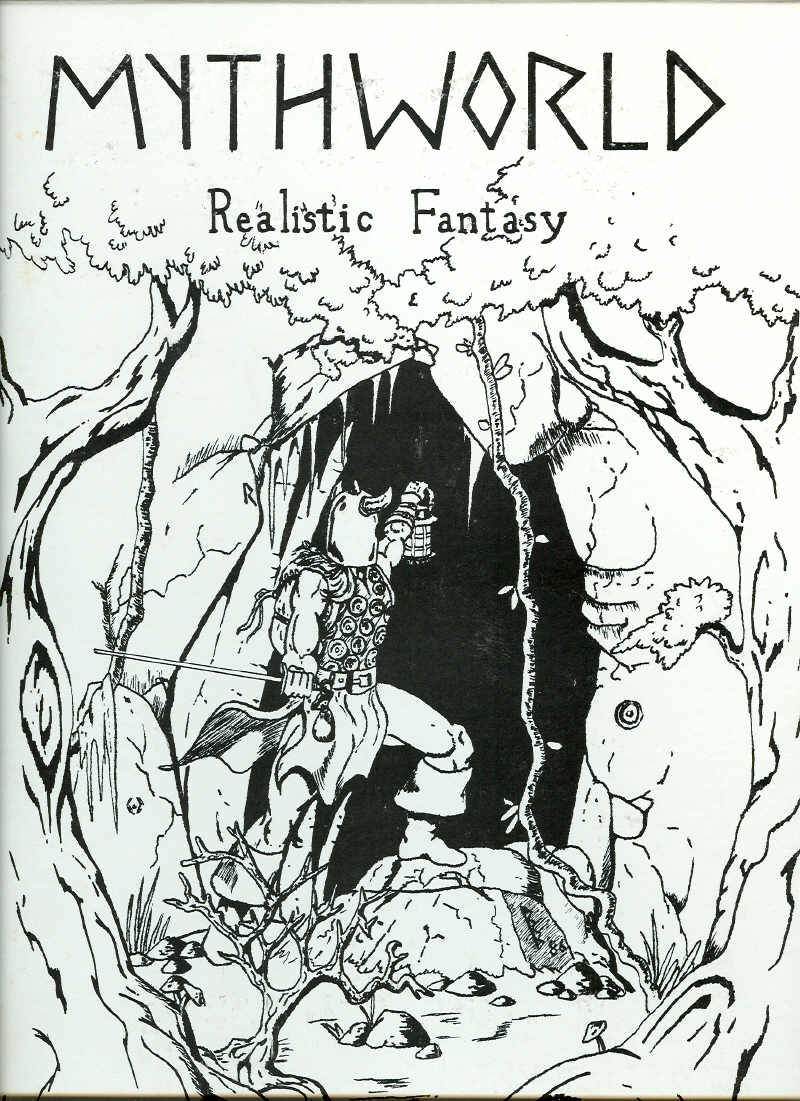 Title: Mythworld
Item Code: n/a
Type: Fantasy role-playing rules
Copyright: 1986
Author(s): Paul Cardwell, Jr.
Artwork: n/a
Cartography: n/a
Place of Publication: Bonham, TX, United States
Printer: n/a
Format: Boxed Game with 6 Books: Rules, Bestiary, Outfitter, Skills, Spells, Robber's Cave; 5 four page character sheets, 3 dice (D20, d8, d6).
ISBN: 0-936973-00-5
Cover Price: n/a
Mass: n/a
Dimensions Box: length 30.6cm, width 23.5cm, thickness 3.4cm

Additional Notes: Books were also sold separately and are listed seperately here as well.