tfm
Tome Crew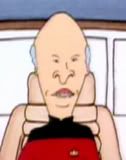 Joined: 12 Nov 2005
Last Visit: 07 Mar 2018
Posts: 4574
Location: In the House of the Cosmic Frog

Posted: Sat Jan 12, 2008 7:13 am

Post subject: Judges Guild Postpaid Order Form
---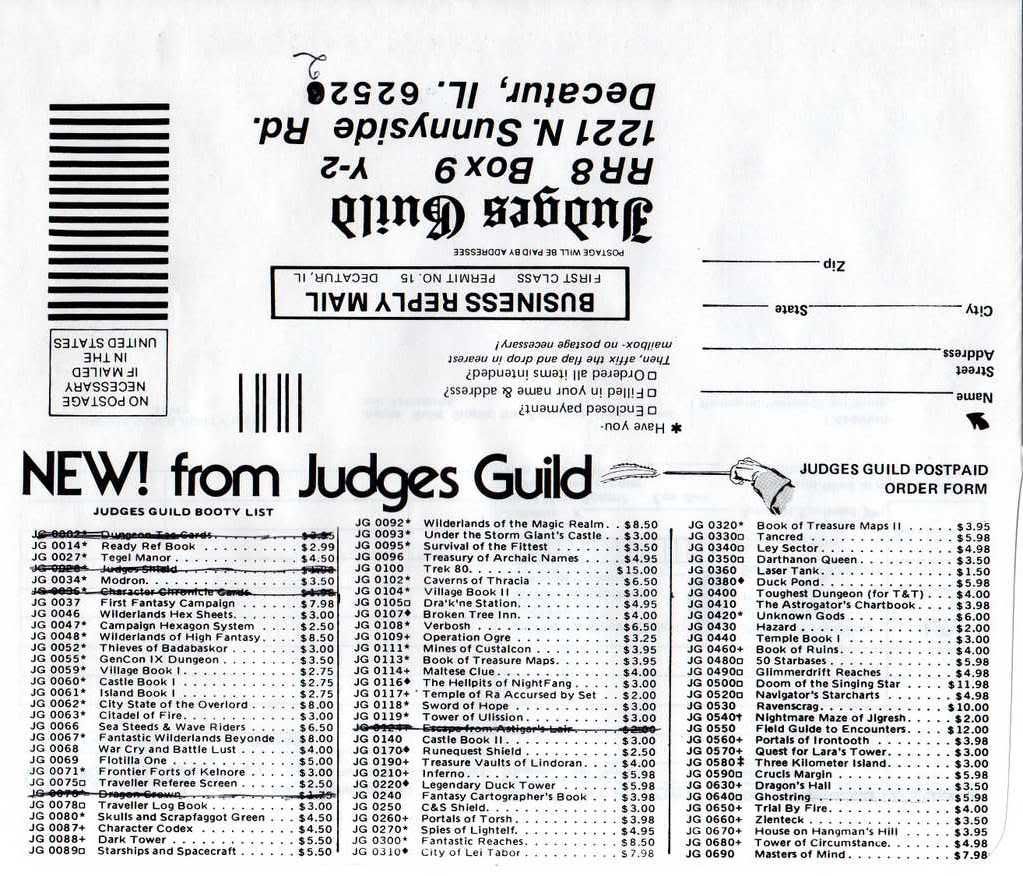 Title: Judges Guild Postpaid Order Form
Item Code: n/a
Type: envelope with product list
Copyright: n/a
Author(s): n/a
Artwork: n/a
Cartography: n/a
Place of Publication: Decatur, Illinois, United States
Printer: n/a
Format: printed envelope
ISBN: n/a
Cover Price: n/a
Mass: 6g
Dimensions: length 22.5cm, width 19cm, thickness .1cm

Additional image:




==============================

This item was found along with a Task Force Games product list in the game McPherson's Ridge also by Task Force Games, copyright 1980.
Bill Owen
Student





Joined: 27 Jan 2008
Last Visit: 28 Jun 2008
Posts: 4
Location: Decatur IL

Posted: Fri May 16, 2008 4:51 am

Post subject:
---
I made the original Business Reply Mail order form envelope associated with the Treasury of Archaic Names project (my last with Judges Guild after I'd sold my half to Bob) in 1978-1979.

The envelope you have here is a later repaste so it's a little patchey but you can see my favorite typestyles of that earlier art work... and the IBM Model 50 proportional typeballs.

When I'd make up something like a BRM envelope at the travel agency, I'd often pass on the knowledge to Bob so he could utilize it get more sales too. I don't remember having BRM envelopes to get the order before when I was there day to day.

It may be hard to realize for younger folks but without the internet you'd have to buy it in a store or by mail. Even ordering by phone was minimal as it required having a credit card which were not yet ubiquitous especially for teenagers and 20-some-year-olds!