tfm
Tome Crew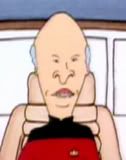 Joined: 12 Nov 2005
Last Visit: 04 Apr 2018
Posts: 4574
Location: In the House of the Cosmic Frog

Posted: Fri Dec 21, 2007 9:11 am

Post subject: B5 Horreur sur la Colline (1986)
---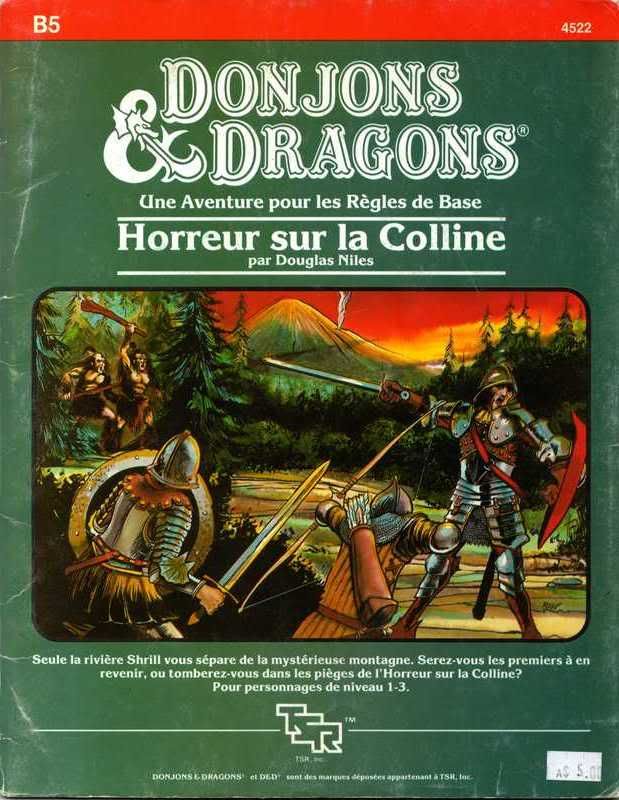 Title: Horreur sur la Colline
Item Code: B5/4522
Type: Adventure for the Dungeons & Dragon role-playing system
Copyright: 1986 by TSR, INc.
Author: Douglas Niles
Artwork: Jim Roslof et Jim Holloway
Cartography: n/a
Place of Publication: France
Printer: n/a
Format: 32 page booklet, stapled, with wraparound three panel cover
ISBN: n/a
Cover Price: n/a
Mass: 115g
Dimensions: length 27.1cm, width 21.1cm, thickness .3cm

Additional Image: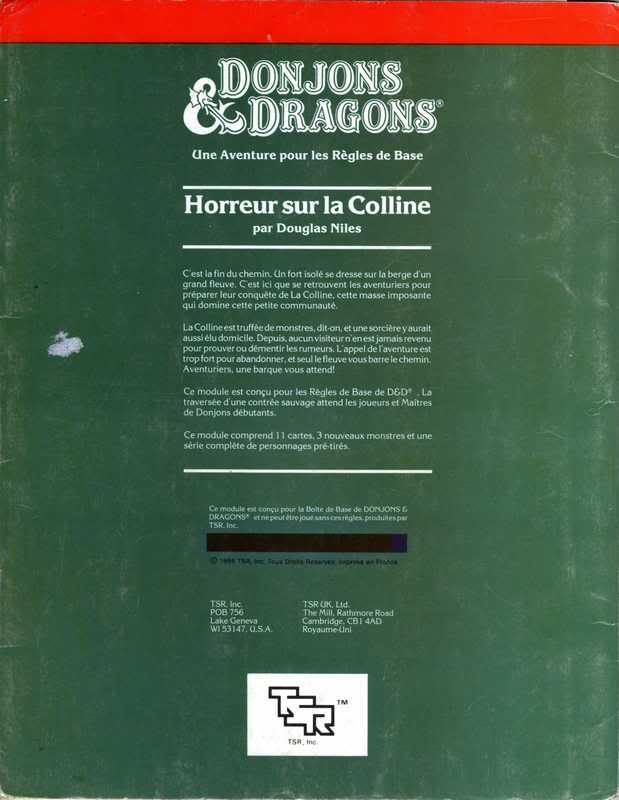 Additional credits:

Rédaction: Laurie Mann, Tim Kilpin
Traduction: Bruce A. Heard
Composition: Ruth Hoyer
Edité par: Laurent Baraou et Fabrice Sarelli

==============================

Mostly the same as the Lake Geneva edition, but with some anomalies, the largest one being the extra image of ax-wielding warrior on the title page of the booklet.