tfm
Tome Crew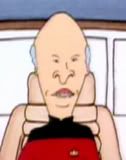 Joined: 12 Nov 2005
Last Visit: 04 Apr 2018
Posts: 4574
Location: In the House of the Cosmic Frog

Posted: Wed Jul 18, 2007 6:11 pm

Post subject: Nymphs in the Woods #1 (1976)
---


Title: Nymphs in the Woods
Item Code: Vol. 1 No. 1/March 1976
Type: Literary fanzine/newsletter
Copyright: 1976
Editor(s): Neal Blaikie
Artwork: Shawn Murray, Neal Blaikie, and B. C. Boyer
Place of Publication: Pensacola, Florida, United States by Stellar Z Productions
Printer: n/a
Format: 8 page softcover, folded, with newsletter
ISBN: n/a
Cover Price: n/a
Mass: 35g
Dimensions: length 27.8cm, width 21.5cm, thickness .1cm

Content:

Introduction
News
Fanzine Review Column
"Science as a Fantasy Genre," an article by Wayne Hooks
"Or Longer (1878-1958)," a poem by John Bredon

==============================

The fanzine review section is probably the most valuable, providing names, addresses, and reviews for Soulsnap, In the Shadow of the Monolith, Destiny SF, The Fandom Observer, Dark Fantasy, Compass, The Galactic Review, Pioneer, Fantasae, Night Terrors, Afterworld, and Forum on Fantasy. Circulation is described as around 100 copies.