Beyondthebreach
Tome Crew




Joined: 15 Jan 2007
Last Visit: 21 Sep 2010
Posts: 802
Location: Rochester, NY

Posted: Sat Jun 16, 2007 10:12 am

Post subject: DDREF1 - Character Record Sheets (1991)
---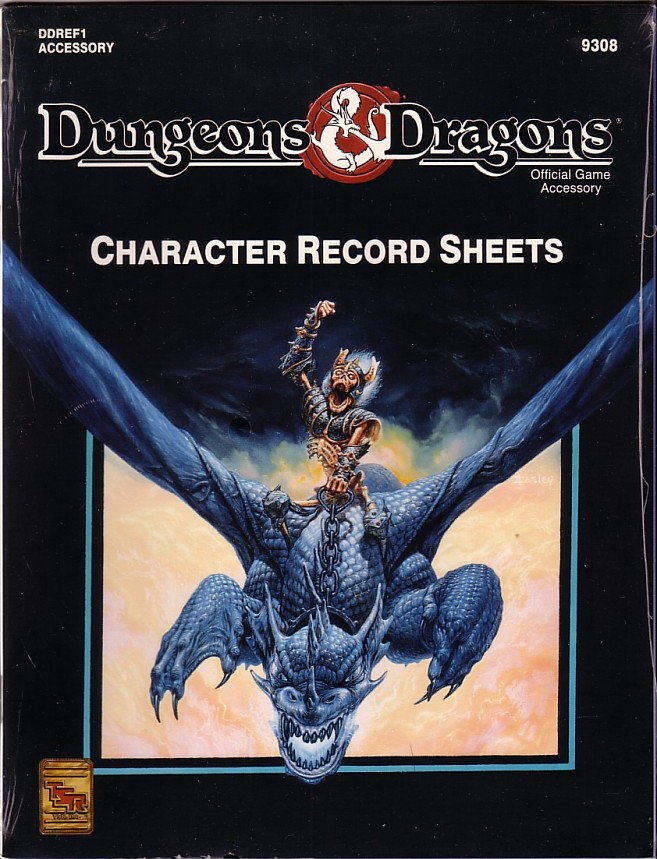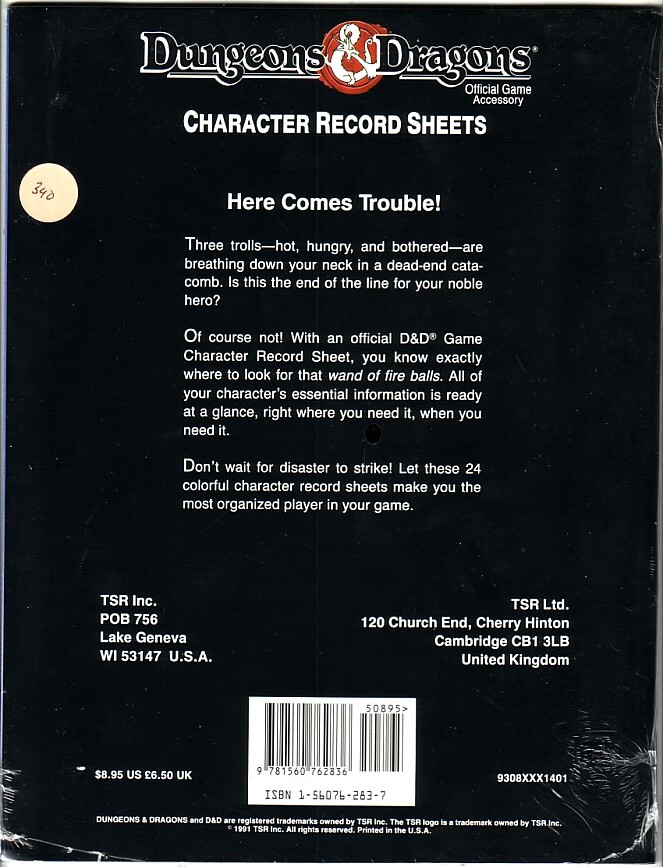 Title: Character Record Sheets
Item Code: 9308 / DDREF1
Type of Game: Accessory
Copyright: 1991
Cover Art: Jeff Easley
Place of Publication: TSR Inc. PO Box 756, Lake Geneva WI,53147
Format: 48 page stapled book
ISBN: 1-56076-283-7
Cover Price: $8.95
Mass: 150g
Dimensions: Length: 27.4cm, Width: 21.2 cm, Thickness: 0.4cm





Archive Page:

DDREF1: Character Record Sheets
_________________
"Ah, Blackadder. Started talking to yourself, I see."

"Yes . . . it's the only way I can be assured of intelligent conversation."