tfm
Tome Crew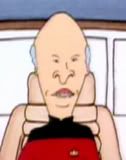 Joined: 12 Nov 2005
Last Visit: 04 Apr 2018
Posts: 4574
Location: In the House of the Cosmic Frog

Posted: Thu Sep 28, 2006 2:12 am

Post subject: The Compleat Spell Caster (1983)
---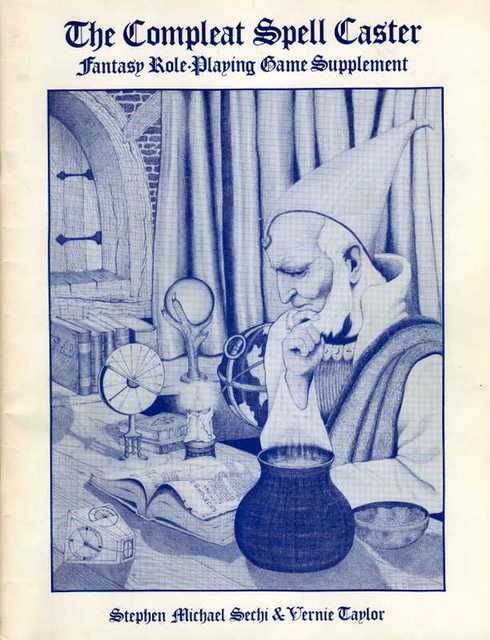 Title: The Compleat Spell Caster: Fantasy Role-Playing Game Supplement
Item Code: n/a
Type: Generic fantasy supplement
Copyright: 1983
Author: Stephan Michael Sechi and Vernie Taylor
Artwork: Joe Bousa, Tom Doran, and Stephan Michael Sechi
Place of Publication: Greenwich, Connecticut, United States
Format: 42 page softcover
ISBN: 0-9610770-1-8
Cover Price: n/a
Mass: 138g
Dimensions: length 27.8cm, width 21.9cm, thickness .3cm

From the introduction: "The Compleat Spell Caster was developed for a number of reasons, the first and foremost of which was to supplement the magic systems of existing Fantasy Role-Playing (F.R.P.) games. As most F.R.P. gamers will undoubtedly agree, magic is one of the prime ingredients of fantasy games, and new material is essential in keeping an on-going campaign fresh and exciting. To this end, the sections on Familiars, Summoned Creatures, Magical Inscriptions, and Major Arcana should provide even the most jaded gamer with a few new ideas.

The second reason for this supplement's development was to introduce several different types of Spell Casters who, over-looked or ignored in many F.R.P. game systems, make interesting player or non-player characters.

The Witch character in particular is one type of Spell Caster who has truly been slighted by most game designers, despite the wide recognition witches have received in both fantasy literature and history. Readers of this supplement will notice that such is not the case here, as the Witch (and her male counterpart, the Warlock) are done justice at last. Several unusual Spell Casters such as Mystics (non-violent purveyors of good), Necromancers (truly evil villains) and others receive their due as well, and there is also a section which includes ideas on how to adapt these Spell Casters to your favorite F.R.P. game system."
__________________________________________________________________________________________________________________________
The character classes and their concomitant spells are thought-out very well.