scribe
Site Admin




Joined: 11 Sep 2004
Last Visit: 28 Jun 2013
Posts: 2977
Location: NYC

Posted: Thu Jul 26, 2012 2:26 pm

Post subject: Selling some things....
---
Hi all!

Selling off some items that might interest you. As I dig things out, I might add more things later. You can contact me to discuss interest at savingthrow@aol.com. I'll handle inquiries in the order that I receive them and will further weigh the various discussions according to best offers. I am traveling a bit, so please be patient on my replies.

Planescape Sketchbook; NM condition



10th Anniversary Bonus pack D3, S1, S2, S3; SW/EX+ Some shrink failure but intact. Contents are in EX+ to NM- condition, with a very minor bit of corner wear.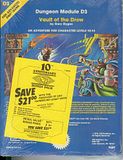 10th Anniversary Bonus pack D1&2, EX2; SW/NM-; I also have another one that is complete but the sw fell apart.



10th Anniversary Bonus pack I4, UK1; SW/NM-



10th Anniversary Bonus pack L1, L2; SW/NM-



10th Anniversary Bonus pack S2, WG4; SW/NM- (no image at this time)

10th Anniversary Bonus pack Gangbusters boxset, GB1, GB2, GB3, GB4, G5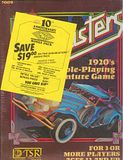 Gruft des Grauens, limited German S1 signed by Gygax; EX+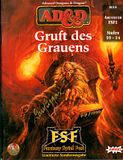 Guidon Games Chainmail 2nd edition Maine printing; EX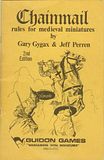 Also...
See my inventory of illustrations:
s7.photobucket.com/albums/y278/Gygaxxx/ ... strations/

See the title for items that are marked [SOLD] & [NFS]. Everything else is available. I have a pretty good idea of how much I am looking for, for each item that is for sale and will be willing discuss serious inquiries.
I've previously marked certain items as [NFS], Not For Sale, as I'd like to try to keep them. This would include Roslof GHOST TOWER OF INVERNESS C2, Jeff Dee QUEEN OF THE DEMONWEB PITS Q1 REAR COVER, Horne STRENGTH IN NUMBERS, Horne DUNGEON BUILDER'S GUIDE, Holloway DRAGON MAGAZINE.... However, I am open to discussing and fielding significant offers on these items.
_________________


scribe
Site Admin




Joined: 11 Sep 2004
Last Visit: 28 Jun 2013
Posts: 2977
Location: NYC

Posted: Wed Aug 01, 2012 4:00 pm

Post subject:
---
Hi All,

I've got VISIGOTH here for sale. Please contact me here or off forum savingthrow@aol.com to discuss interest. I can find no data to suggest value, so give me an idea of what you might offer on it to persuade me from casting a wider net with eBay.

It is in VG condition with large dent at the top right edge of front of book. It translates through the first three pages of interior. This is a bit of soiling and shelf wear on the front and rear covers. Some wear to the corners, edges, and along plastic spine. There is sun fading around the outer portion of booklet on nearly all pages.

This is Extremely Rare in any condition.




Cover
i7.photobucket.com/albums/y278/Gygaxxx/ ... _front.jpg

Title page
i7.photobucket.com/albums/y278/Gygaxxx/ ... ontice.jpg

Rear cover
i7.photobucket.com/albums/y278/Gygaxxx/ ... _rear.jpg
_________________