tfm
Tome Crew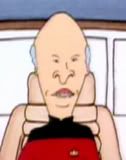 Joined: 12 Nov 2005
Last Visit: 04 Apr 2018
Posts: 4574
Location: In the House of the Cosmic Frog

Posted: Fri May 12, 2006 6:28 am

Post subject: The Necromancer's Bane (1988)
---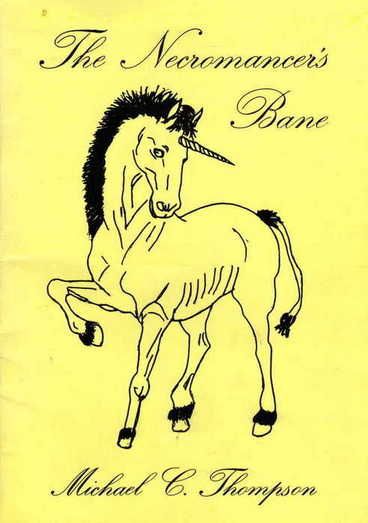 Title: The Necromancer's Bane: Being a Set of Rules For Warfare in Fantasy Realms
Item Code: n/a
Type: Wargame rules
Copyright: 1988 by M. C. Thompson
Author: Michael C. Thomson
Artwork: n/a
Place of Publication: Durham, Great Britain
Format: Softcover digest, 22 pages
ISBN: n/a
Cover Price: n/a
Mass: 48g
Dimensions: length 21.2cm, width 15.cm, thickness .2cm

From the introduction: "These rules are designed to reproduce large-scale battles set in a fantasy realm, be it Middle Earth, Hyboria or any other mythical setting.

They were written many eons past, before the advent of role-playing games such as Dungeons & Dragons, Tunnels and Trolls, Warhammer etc. Now updated and completed largely at the request of Wargamers via Irregular Miniatures, for mass-combat rules to complement Irregular's excellent ranges of fantasy figures, in 6mm and 25mm."
__________________________________________________________________________________________________________________________

The introduction mentions a companion set of rules "designed to expand the spell range and include more creatures and races." Does anyone out there have a copy they could post?


Last edited by tfm on Sun May 14, 2006 5:14 am; edited 3 times in total
davidc
Student





Joined: 04 Apr 2009
Last Visit: 08 Oct 2016
Posts: 3
Location: Toronto, Canada

Posted: Thu Jul 26, 2012 4:17 pm

Post subject:
---
I have two copies of this, both texts appear identical,

- one has a hick glossy cardstock cover and yellow inside pages
- the other is a matte lighter-weight card cover printed on white pages

I don't know if that qualifies as 2 printings, but I found it interesting.