scribe
Site Admin




Joined: 11 Sep 2004
Last Visit: 28 Jun 2013
Posts: 2977
Location: NYC

Posted: Tue Jul 10, 2012 9:43 pm

Post subject: Character Record Folders (1983)
---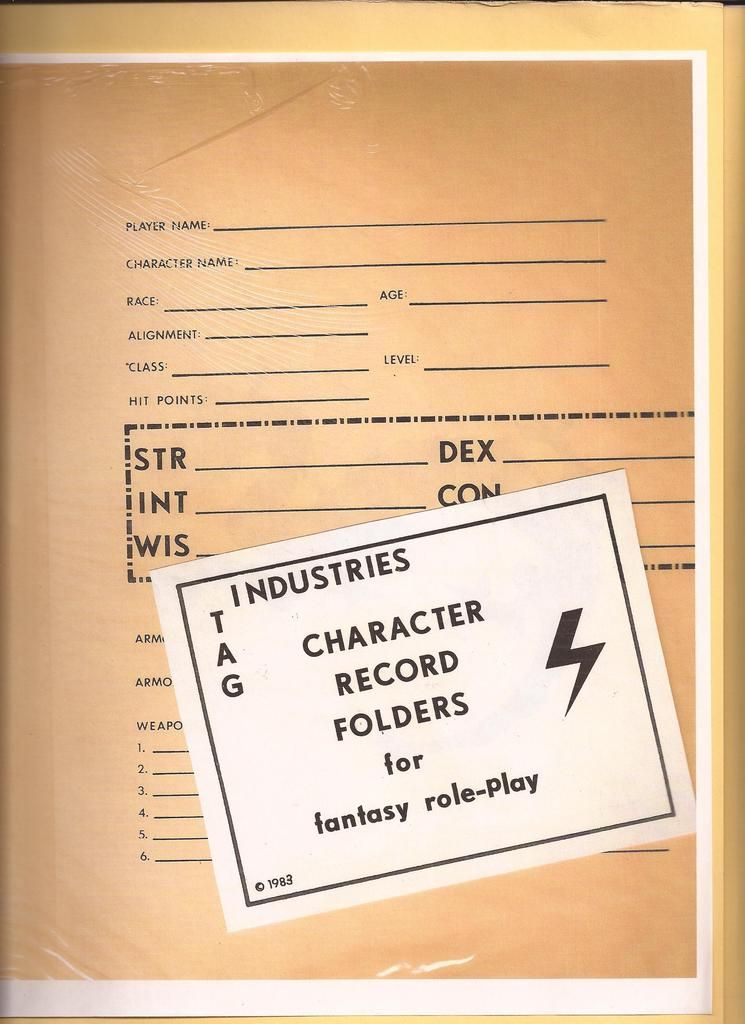 Title: Character Record Folders
Item Code:
Type: supplement
Copyright: 1983
Author(s): n/a
Artwork: n/a
Place of Publication: n/a
Printer: n/a
Format: 5 manilla folders in ziplock bag with title card/page (my item is incomplete with a color copy of original item in the scan provided here. Slightly over-sized.
ISBN: n/a
Cover Price: n/a
Mass: n/a
Dimensions: n/a

note: rear scan is blank and not included. This one of the chinese dragon is the cover of each character record folder.


_________________