myvyrrian
Librarian





Joined: 30 Aug 2007
Last Visit: 08 Apr 2013
Posts: 296
Location: Cité des Papes

Posted: Thu Jan 19, 2012 10:24 pm

Post subject: Create a sub-forum
---
I'd like to post an entry for a new publisher (Gas Spore Pub.) on the G. list but I am not able to create a new subforum as for other publishers. It creates a separate topic.
http://tomeoftreasures.com/forum/viewforum.php?f=604
http://tomeoftreasures.com/forum/viewtopic.php?t=5107

What am I doing wrong?


Thanks!
tfm
Tome Crew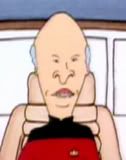 Joined: 12 Nov 2005
Last Visit: 04 Apr 2018
Posts: 4574
Location: In the House of the Cosmic Frog

Posted: Thu Jan 19, 2012 11:16 pm

Post subject:
---
Hello Géraud! New forums have to be added through admin board. I took care of it for you. It's easiest just to email Adam, Mark, or me and we'll add it for you.

btw Mark, I understand that congratulations are in order! All the best!
_________________
"This is cool."
myvyrrian
Librarian





Joined: 30 Aug 2007
Last Visit: 08 Apr 2013
Posts: 296
Location: Cité des Papes

Posted: Fri Jan 20, 2012 12:38 am

Post subject:
---
Thanks! :)