Cleric
Student





Joined: 01 Dec 2011
Last Visit: 07 Dec 2011
Posts: 2


Posted: Thu Dec 01, 2011 8:33 pm

Post subject: Looking for 1980s dungeon stand alone game
---
I am looking for the name of a dungeon, stand-alone card game that I played in 1983-1985. It only consisted of 1 deck and did not have a board or other role playing devices. I remember the cards had pictures with words below the images. I believe the game had the word dungeon in the title but am not sure. The game may be Dungeon Encounters by Quixotics but I can not find any information on the game. (The game is NOT Dungeon, Dungeoneer, Talisman Dungeon, King's Court, The Sorcerer's Cave, Dungeonquest, Dungeon Quest, Dungeonrunner, Dragonslayer, or Shadowlord).

It appears that Dungeon Encounters is a RPG and NOT a card game?

Does anyone have more information on the cards for Encounters by Mayfair Games? Are there dungeons in this card game?
TheShield
Site Admin





Joined: 03 Oct 2004
Last Visit: 07 Nov 2015
Posts: 565
Location: Grenoble, France

Posted: Thu Dec 01, 2011 9:33 pm

Post subject:
---
I sold my two copies of Dungeon Encounters, but it was some kind of generic fantasy module, so it doesn't really fit your description.
Something more like SPI's DeathMaze ?
tfm
Tome Crew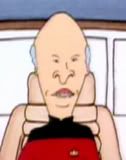 Joined: 12 Nov 2005
Last Visit: 07 Mar 2018
Posts: 4574
Location: In the House of the Cosmic Frog

Posted: Sat Dec 03, 2011 5:47 pm

Post subject:
---
Monster Combat from Tabletop Games has a small deck with a rulebook.
_________________
"This is cool."