tfm
Tome Crew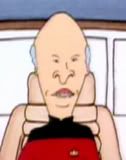 Joined: 12 Nov 2005
Last Visit: 04 Apr 2018
Posts: 4574
Location: In the House of the Cosmic Frog

Posted: Sat Jun 21, 2008 11:52 pm

Post subject: Warlocks & Warriors (1977)
---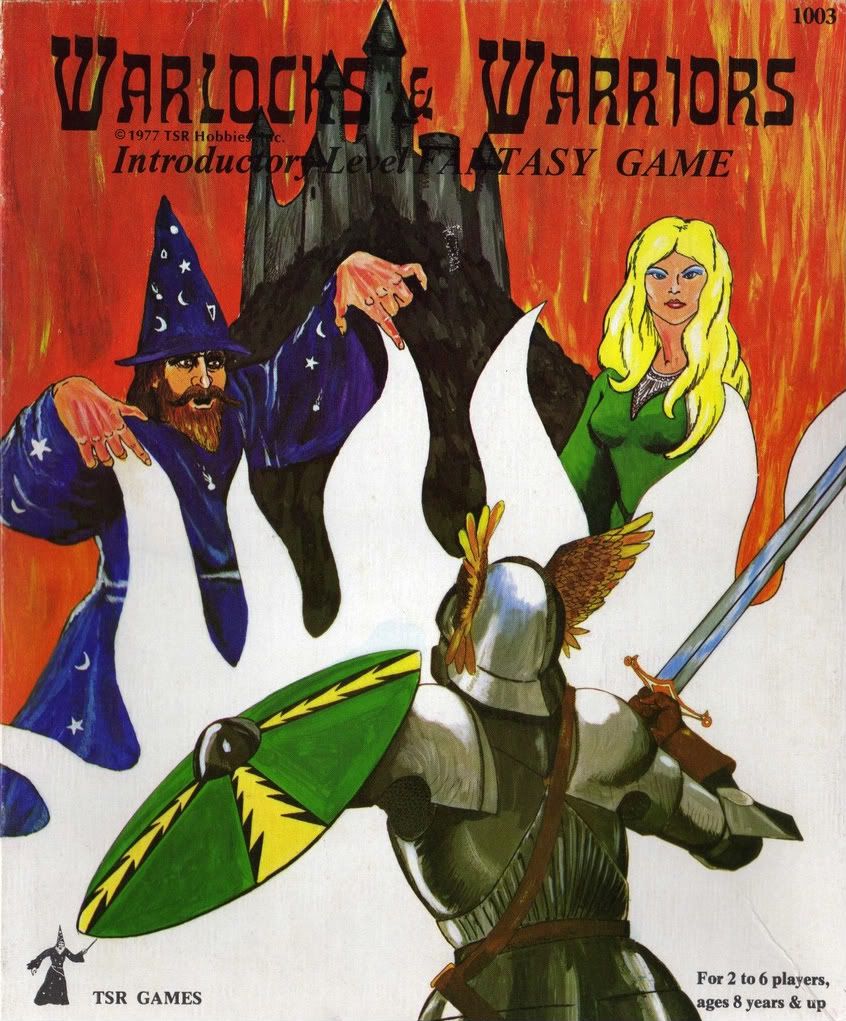 Title: Warlocks & Warriors
Item Code: 1003
Type: Fantasy boardgame
Copyright: 1977 by TSR Games
Designer: Gardner Fox
Artwork: David Sutherland, Brian Blume, and Gardner Fox
Place of Publication: Lake Geneva, Wisconsin, United States
Format: box containing paper playing board, four page rules booklet (folded), baggie, seven playing pieces, and 2D6
ISBN: n/a
Cover Price: n/a
Mass: 230g
Dimensions: box: length 28.5cm, width 23.4cm, thickness 3.4cm

Additional images: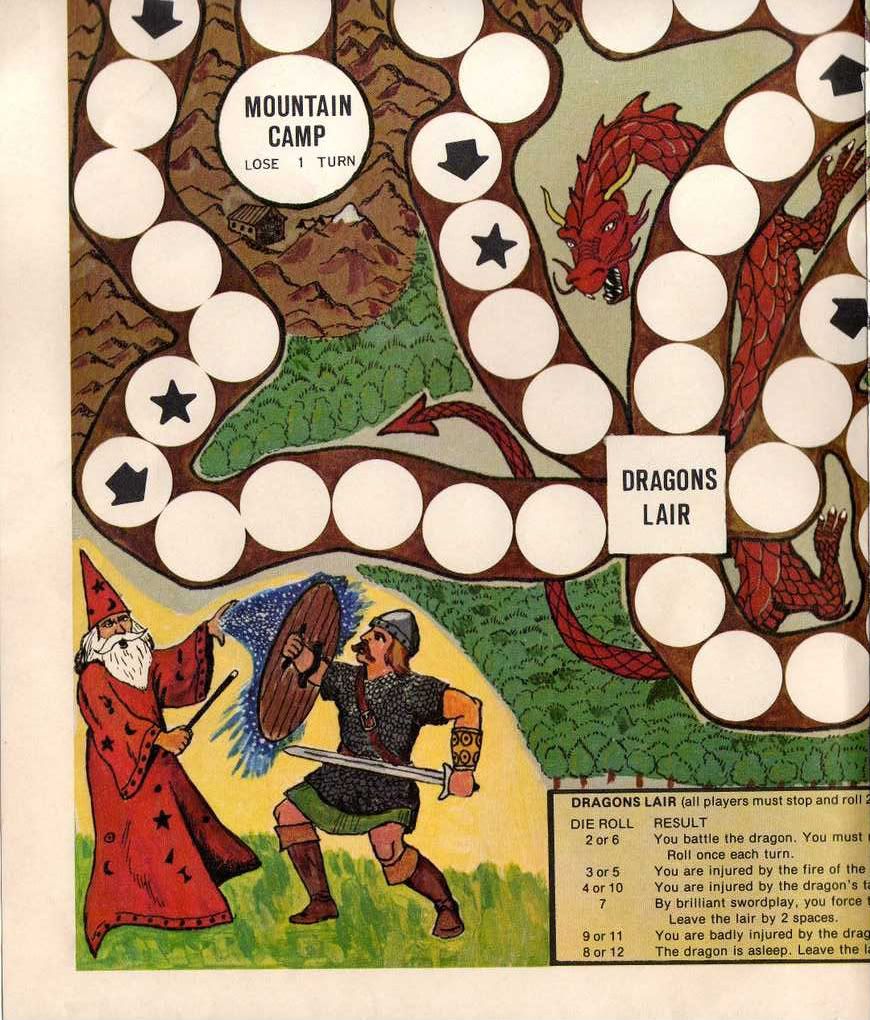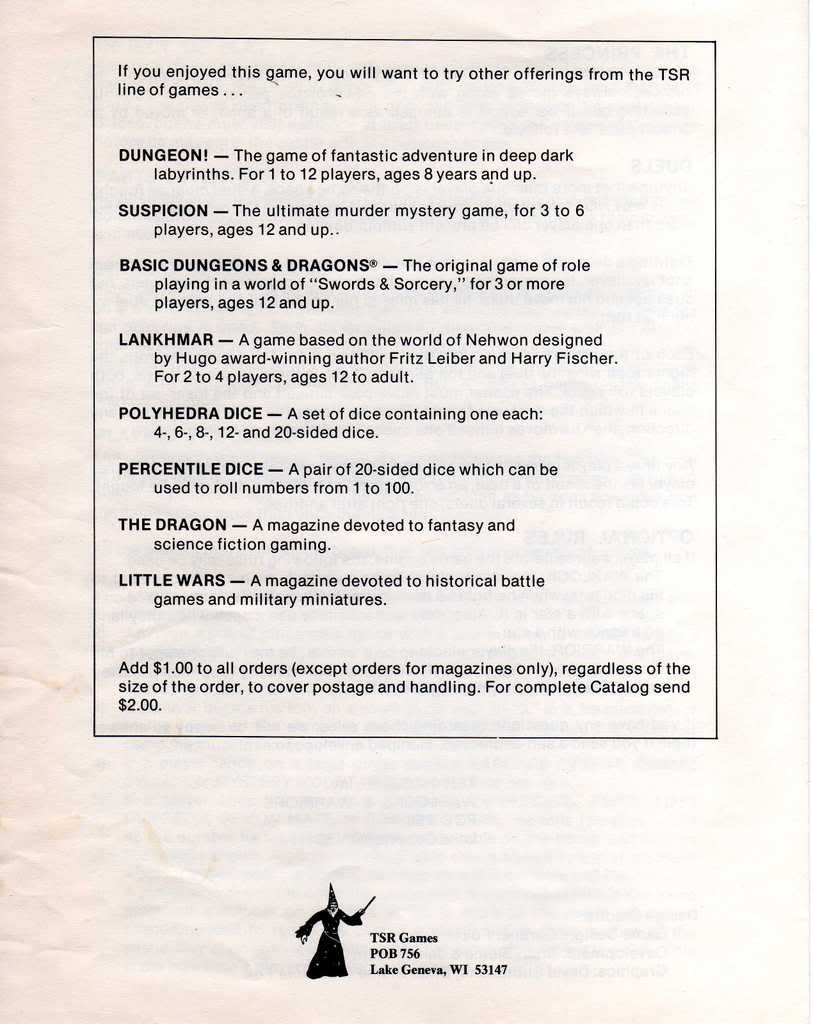 Additional credits:

Development: Brian Blume and James Ward

======================

Very intelligent bit of cover art here, using contrasting reverse negative images and color. The mock-up indicates that this item was originally issued as F-116 with the lizard logo. Please add it if someone has it.
cgould42
Academician




Joined: 13 Nov 2007
Last Visit: 30 Nov 2017
Posts: 224
Location: Seattle, WA USA

Posted: Wed Dec 29, 2010 6:29 pm

Post subject:
---
Lizard logo version: