tfm
Tome Crew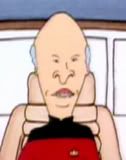 Joined: 12 Nov 2005
Last Visit: 04 Apr 2018
Posts: 4574
Location: In the House of the Cosmic Frog

Posted: Thu Nov 05, 2009 11:55 pm

Post subject: Limpex Products and Research
---
Limpex staff:

Michael F. Korns

Limpex Products List:

SUTC Referee's Rule Book [verified]
German Infantry Platoon [verified]
American Infantry Squad [verified]
German Pz, III Tank Platoon
U.S. M4 Sherman Tank Section [verified]
SUTC Combat Map of Bastogne (Belgium)
SUTC Combat Map of St. Lo. (France)
SUTC Combat Map of Kasserine (Tunisia)
The Modern War in Miniature [verified]
_________________
"This is cool."