tfm
Tome Crew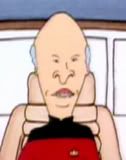 Joined: 12 Nov 2005
Last Visit: 04 Apr 2018
Posts: 4574
Location: In the House of the Cosmic Frog

Posted: Wed Apr 15, 2009 9:45 pm

Post subject: The Murmansk Extension
---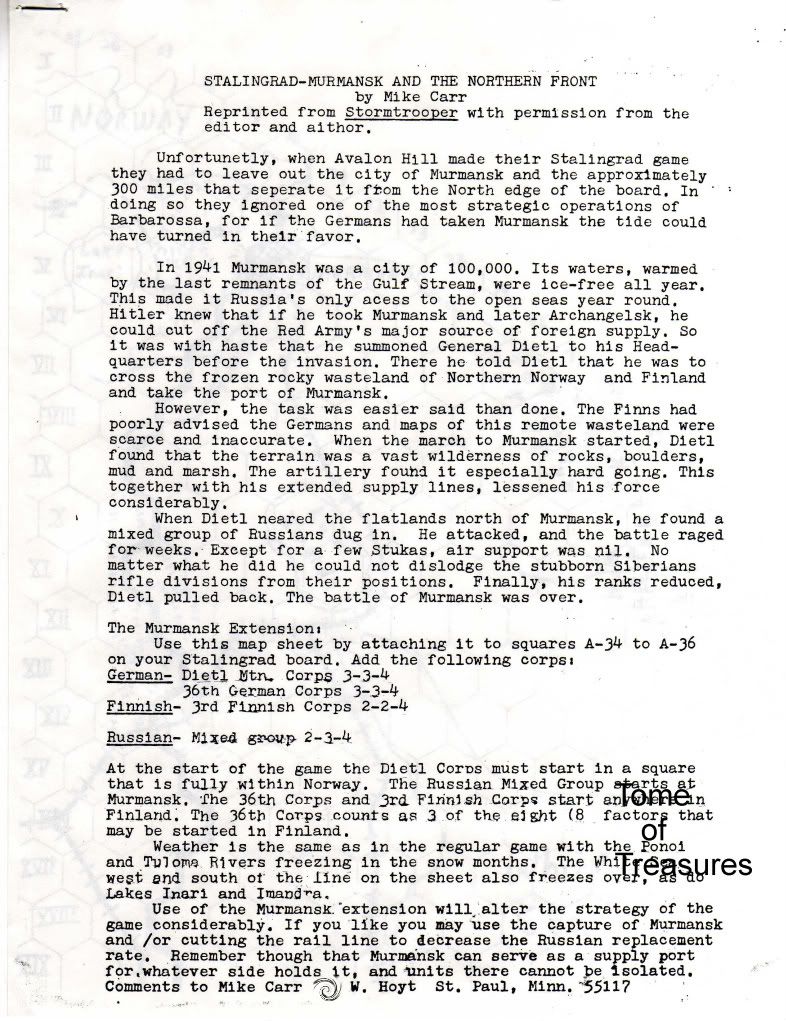 Title: The Murmansk Extension
Item Code: n/a
Type: Wargame extension for AH Stalingrad
Copyright: n/a
Design: Mike Carr
Artwork: n/a
Cartography: n/a
Place of Publication: n/a
Printer: n/a
Format: Two sheets with 4 counters (stapled)
ISBN: n/a
Cover Price: n/a
Mass: 10g
Dimensions: length 27.9cm, width 21.5cm, thickness <.1cm

====================

The second sheet is a map that is supposed to be mated to the Stalingrad board. The content suggests that this game was issued with Panzerfaust magazine. Since this extension is mentioned in The Caucasus Extension by Gary Gygax, I'd guess that the Panzerfaust was a Stalingrad special.