tntwargo
Cataloguer





Joined: 29 Jul 2007
Last Visit: 15 Mar 2013
Posts: 94
Location: Upstate NY

Posted: Sat Aug 18, 2007 12:31 pm

Post subject: La Bataille de la Moskowa (1975)
---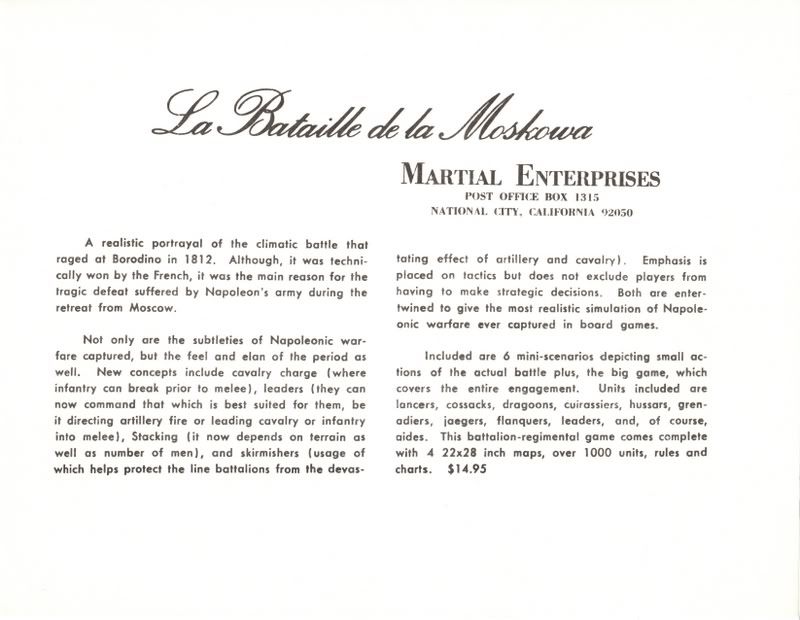 Title: La Bataille de la Moskowa
Item Code: n/a
Type: Wargame
Copyright: 1975
Author: n/a
Artwork: n/a
Cartography: n/a
Place of Publication: National City, California
Printer: n/a
ISBN: n/a
Cover Price: $14.95
Mass: n/a
Dimensions: 8.5" by 11"
Format: bagged wargame with four 22" by 28" heavy cardstock maps, seven sheets of 200 counters each(one row of 10 blanks on each sheet), one rules book consisting of 8 front and back printed sheets of paper stapled in upper left corner, eleven cardstock charts, errata sheet

Additional images: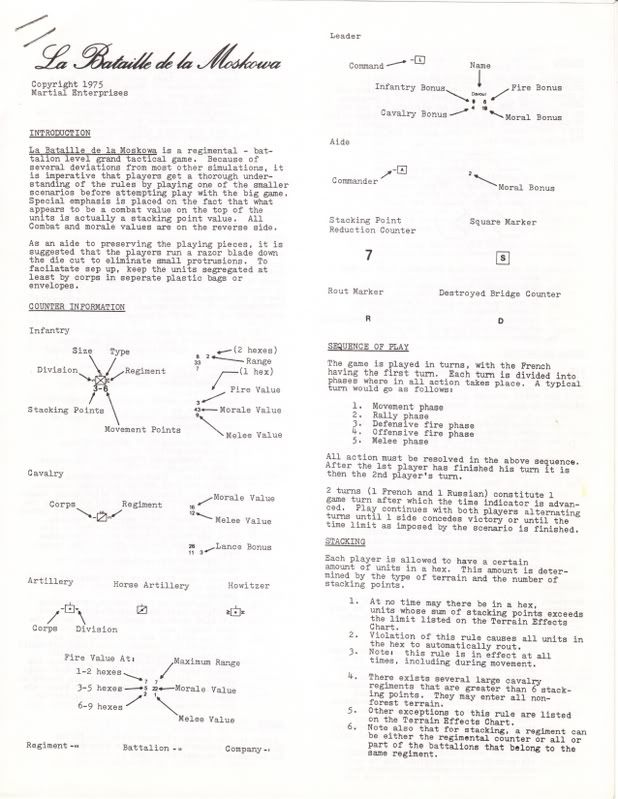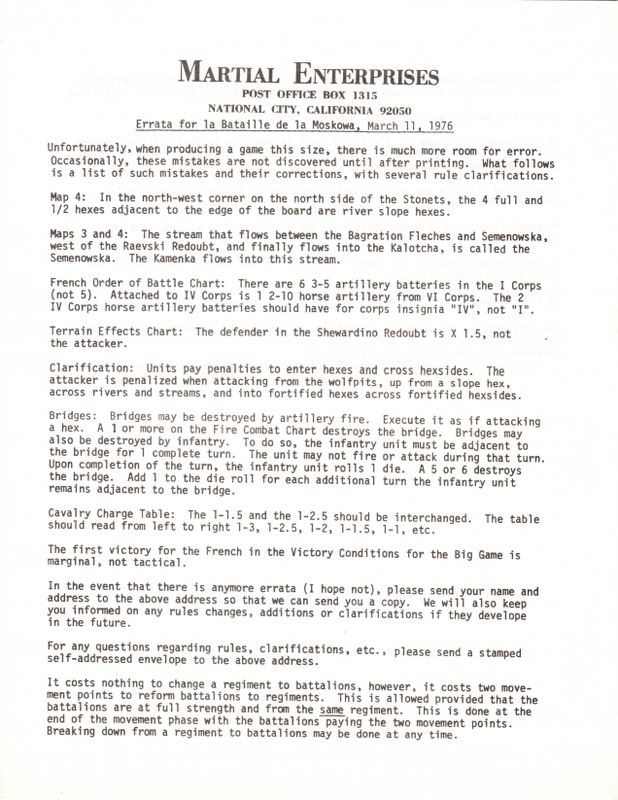 tfm
Tome Crew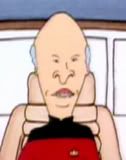 Joined: 12 Nov 2005
Last Visit: 04 Apr 2018
Posts: 4574
Location: In the House of the Cosmic Frog

Posted: Thu Feb 05, 2009 4:41 pm

Post subject:
---
I have two copies of this game. One matches the post above while the second appears the same except that it has 12 card stock sheets (an extra yellow).

Does anyone know how many cardstock sheets were issued with the game originally? Thanks.
_________________
"This is cool."