Rifter
Academician





Joined: 12 May 2008
Last Visit: 12 Nov 2015
Posts: 144


Posted: Fri Dec 12, 2008 11:48 pm

Post subject: Clyde Caldwell - Brain Cloudy Blues
---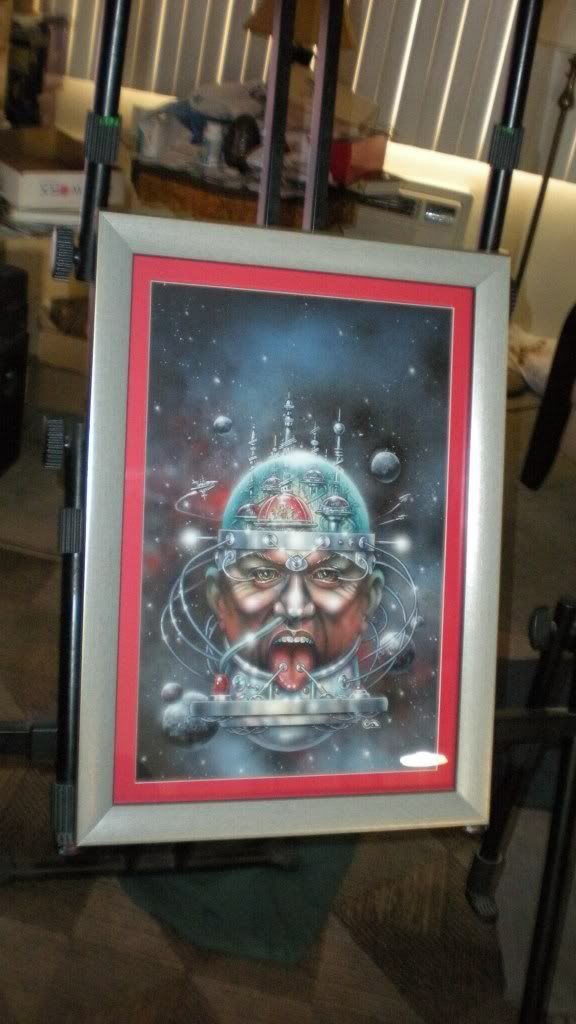 Clyde Caldwell
Airbrush/Oils on board.

This piece is an early Clyde Caldwell cover that was used for"Heavy Metal" magazine back in the 70's. The second anniversary cover I believe.
Clyde is the first of the big 4 TSR artists, I believe, that was being published. He told me A neat bit of trivia about this cover painting,

Quote:
A coincidental side note is that on that very same issue of HM, another up and coming artist named Larry Elmore had the back cover. Of course, at the time Larry and I didn't know each other...or that we would wind up working together at TSR. Small world...