tfm
Tome Crew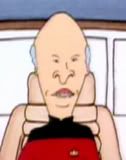 Joined: 12 Nov 2005
Last Visit: 04 Apr 2018
Posts: 4574
Location: In the House of the Cosmic Frog

Posted: Tue Nov 07, 2006 5:32 am

Post subject: Through Dungeons Deep (1982)
---


Title: Through Dungeons Deep: A Fantasy Gamers' Handbook
Item Code: n/a
Type: Generic fantasy role playing accessory
Copyright: 1982 by Reston Publishing Company
Author(s): Robert Plamondon
Artwork: Signe Landon
Place of Publication: Reston, Virginia, United States
Printer: n/a
Format: 326 page hardcover with dust jacket
ISBN: 0-8359-7687-4
Cover Price: n/a
Mass: 654g
Dimensions: length 23.6cm, width 16.1cm, thickness 2.5cm

Additional image(s):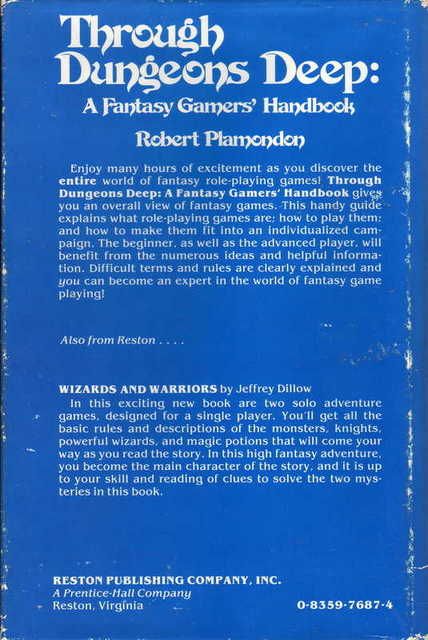 tfm
Tome Crew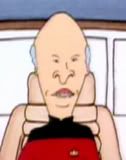 Joined: 12 Nov 2005
Last Visit: 04 Apr 2018
Posts: 4574
Location: In the House of the Cosmic Frog

Posted: Wed Nov 05, 2008 5:02 pm

Post subject:
---
This book appears to be back in print through Norton Creek Press.

Through Dungeons Deep.
_________________
"This is cool."