tfm
Tome Crew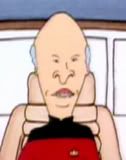 Joined: 12 Nov 2005
Last Visit: 04 Apr 2018
Posts: 4574
Location: In the House of the Cosmic Frog

Posted: Sun Oct 05, 2008 7:37 am

Post subject: Traveller News Service Summer, 1985
---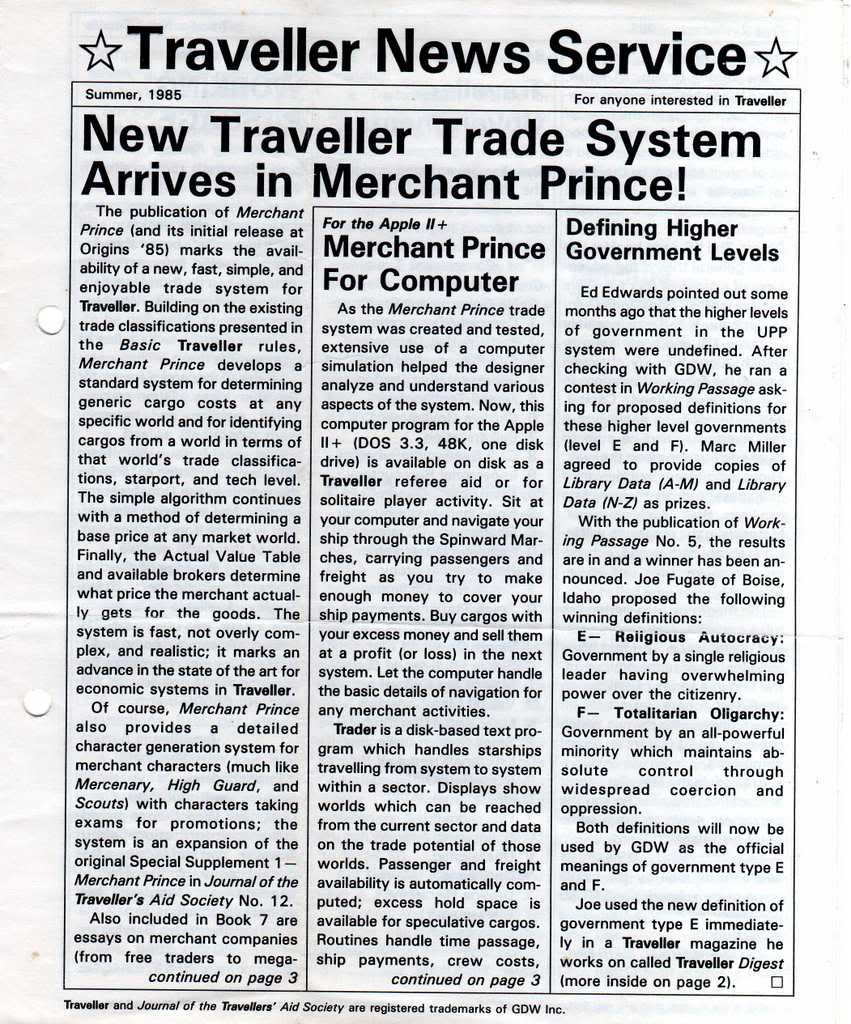 Title: Traveller News Service
Item Code: Summer 1985
Type: Fanzine
Copyright: n/a
Editor(s): n/a
Artwork: n/a
Place of Publication: Bloomington, Illinois, United States
Publisher: Games Designers' Workshop
Format: 4 page pamphlet (8.5 x 14 inch sheet of paper folded and 2-hole punched)
ISBN: n/a
Cover Price: n/a
Mass: 6g
Dimensions: length 21.6cm, width 17.8cm, thickness <.1cm

Contents:

"New Traveller Trade Syatem Arrives in Merchant Prince!"
"Merchant Prince for Computer" (Apple II+)
"Defining Higher Government Levels"
"Traveller Digest"
"Traveller Governments"
"Working Passage"
Advertisement for FASA Adventures
"Become the Hunted"
Notice for Traveller Clubs
Notice for Understanding Traveller
Traveller Products list

Additional image: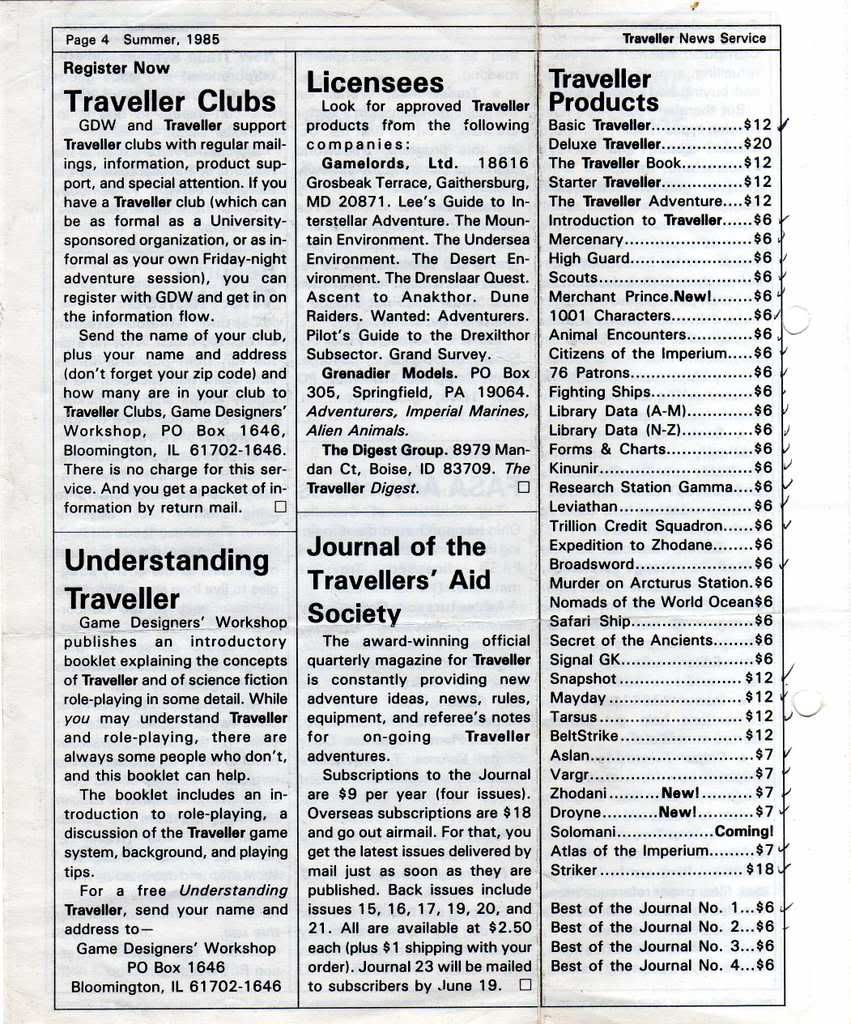 ====================

"Published twice yearly in January and July by Games Designers' Workshop."

I have no idea how many of these were produced.