tfm
Tome Crew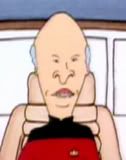 Joined: 12 Nov 2005
Last Visit: 04 Apr 2018
Posts: 4574
Location: In the House of the Cosmic Frog

Posted: Wed Sep 03, 2008 11:05 pm

Post subject: Icarus Games Community and Research
---
Please post historical and other information here.
tfm
Tome Crew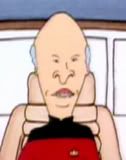 Joined: 12 Nov 2005
Last Visit: 04 Apr 2018
Posts: 4574
Location: In the House of the Cosmic Frog

Posted: Wed Sep 03, 2008 11:08 pm

Post subject:
---
Material from Icarus Games seems to be a very rare commodity. Piecing the evidence from the games together, it seems that Barbarian, Kingdom and Empire was sold to Excalibre Games sometime in 1983, the latter being a wargame company. Both Iron Horse and The Quest record Icarus Games as the publisher with the dates 1983 and 1984 respectively. The BK&E sample here also has the 1983 date with the Icarus moniker printed on the box, but the Excalibre mailing label and letterhead are also present.

If anyone can speak to the history of the company and the people involved, please do.
_________________
"This is cool."