Rifter
Academician





Joined: 12 May 2008
Last Visit: 12 Nov 2015
Posts: 144


Posted: Mon Sep 01, 2008 6:26 am

Post subject: Ian Miller - Phantoms of Fear
---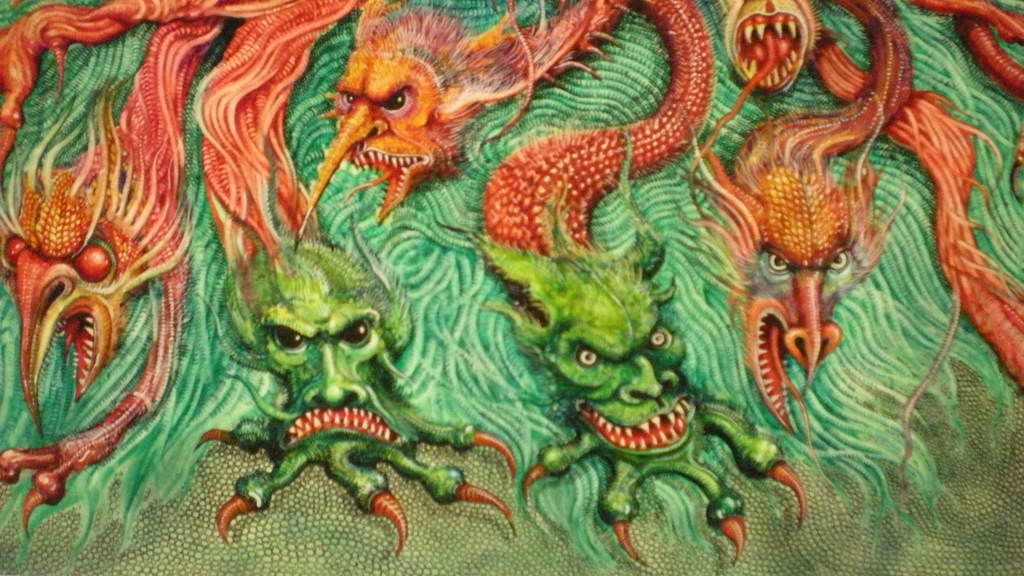 Ian Miller
Phantoms of Fear - Fighting Fantasy # 28 cover.
Ink/Dye

Got this from another collector recently as I was wanting a Miller. It looks fantastic compared to the images that I'd seen before. Basically the whole image area is filled with 1000's upon 1000's of details which all blur together when you see it from afar. I attached a detail so you can see what I'm talking about... Looking forward to getting another!
Edit: The details are even better IRL. I'll likley have to go down to UCLA to get a fair representation of this image taken.