tfm
Tome Crew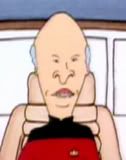 Joined: 12 Nov 2005
Last Visit: 04 Apr 2018
Posts: 4574
Location: In the House of the Cosmic Frog

Posted: Sun Jun 22, 2008 6:35 pm

Post subject: Defiance: The Battle of Xuan Loc
---


Title: Defiance: The Battle of Xuan Loc
Item Code: Combat Series No. 2
Type: Wargame
Copyright: n/a
Author/Designer(s): Perry A. Moore
Cover Art: n/a
Artwork: n/a
Cartography: n/a
Place of Publication: Mei Foo Sun Chen, Kowloon, Hong Kong
Printer: n/a
Format: box containing 24 page rules booklet (stapled), color map, card stock record sheet, die-cut counter sheet with 130 counters, and errata sheet
ISBN: n/a
Cover Price: n/a
Mass: 116g
Dimensions: length 22.1cm, width 15.2cm, thickness 2.2cm

Additional images: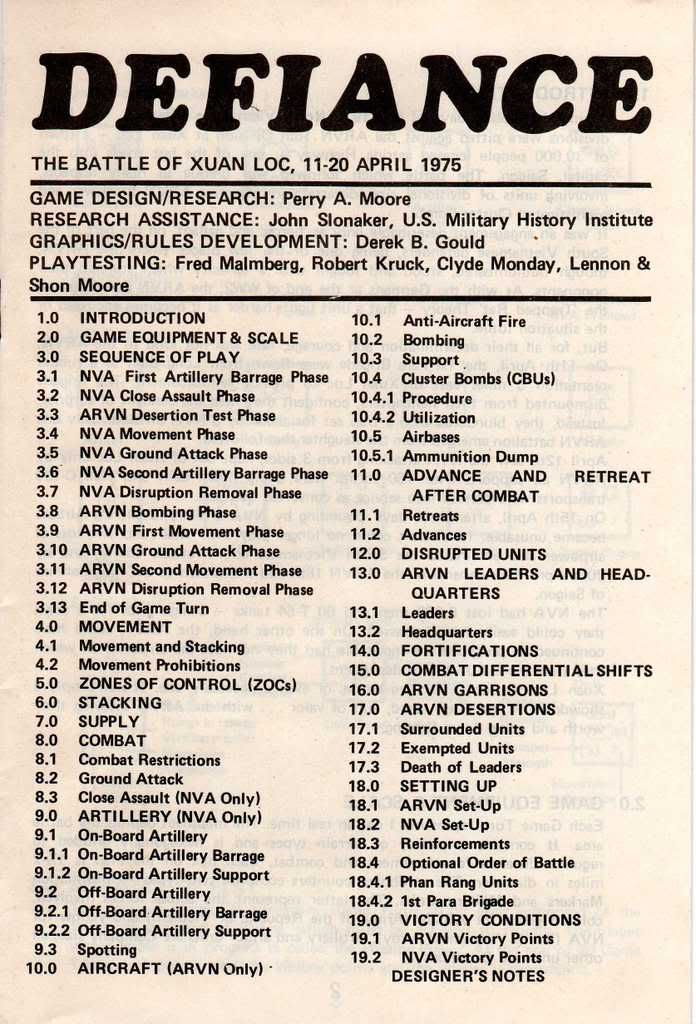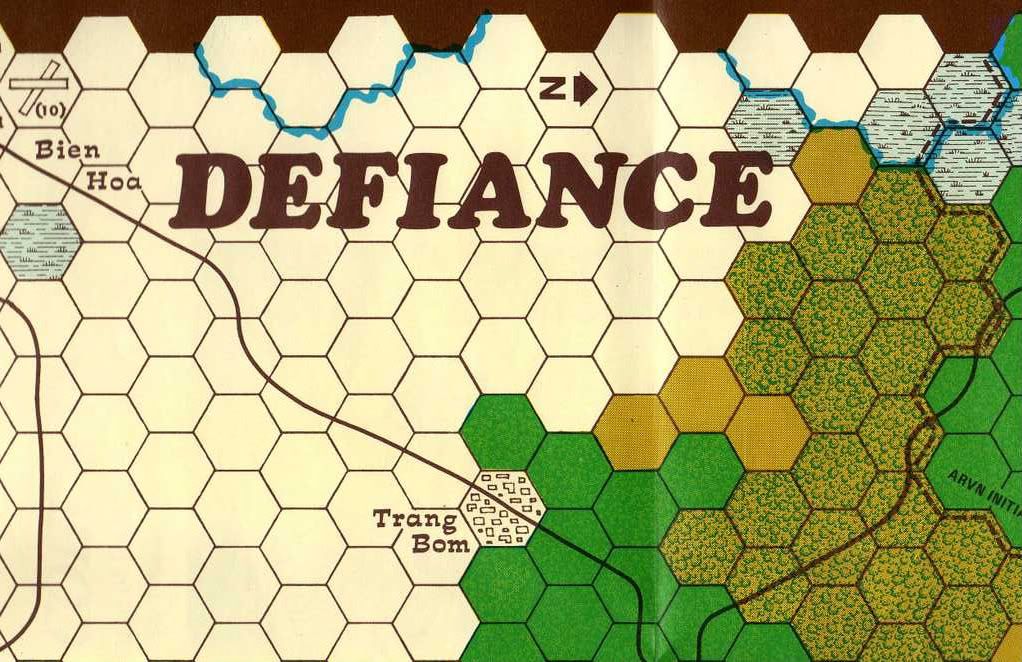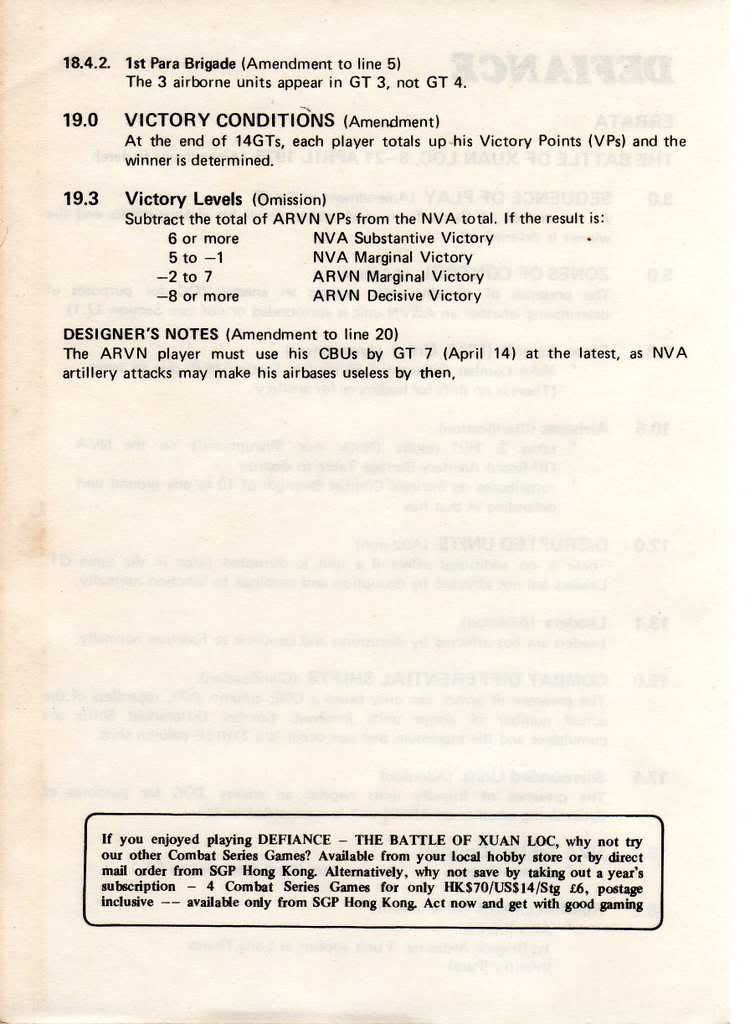 Additional credits:

Research Assistance: John Slonaker, US Military History Institute
Graphics/Rules Development: Derek B. Gould

===========================

The counter sheet in this example was cut from the bottom. I have another copy in which the counters were cut from the top.