tfm
Tome Crew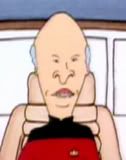 Joined: 12 Nov 2005
Last Visit: 04 Apr 2018
Posts: 4574
Location: In the House of the Cosmic Frog

Posted: Mon Jun 09, 2008 11:29 pm

Post subject: Pacific Fleet (1983)
---


Title: Pacific Fleet
Item Code: No. 109
Type: Wargame rules
Copyright: 1983 by Hobby Japan
Author(s): n/a
Artwork: n/a
Cartography: n/a
Place of Publication: Tokyo, Japan
Printer: n/a
Format: box containing 48 page rulesbook (stapled), three map board sections, three hex maps, three die-cut counter sheets with 300 counters, five table sheets, two booklets, plastic tray, two d6, and reply card
English material from Quarterdeck Games: 24 pages of rules (stapled), 8 pages of scenario material (stapled), three pages of examples of play (stapled), legend sheet, turn sheet (folded), sequence sheet, note sheet, errata sheet, and cover sheet
ISBN: n/a
Cover Price: n/a
Mass: 1164g
Dimensions: length 29.4cm, width 23.1cm, thickness 5.2cm

Additional images: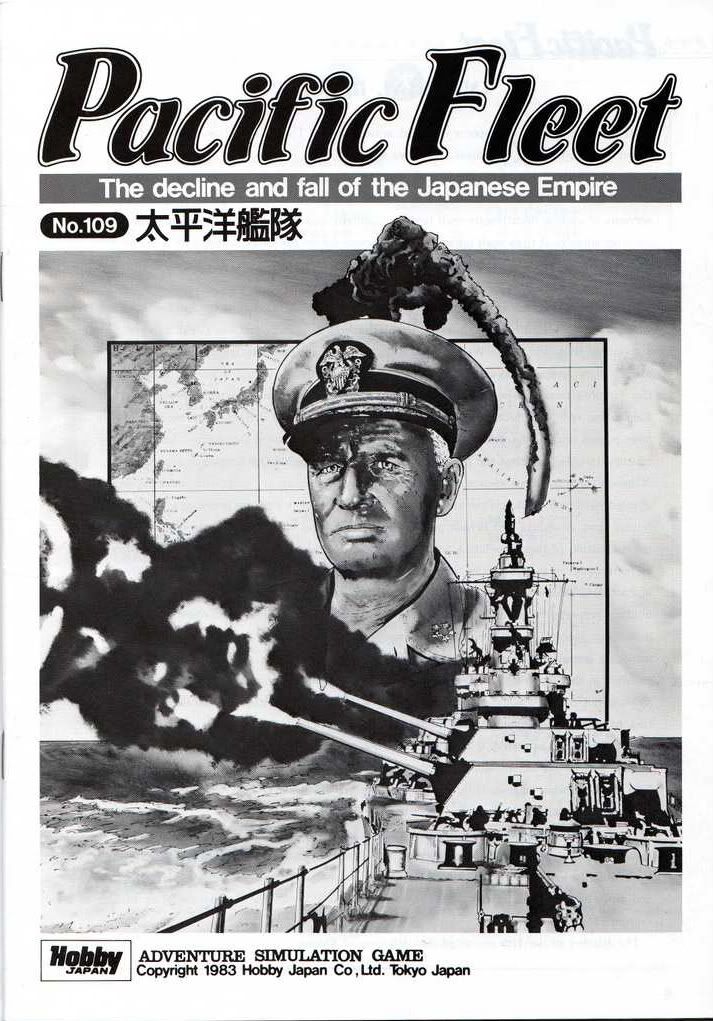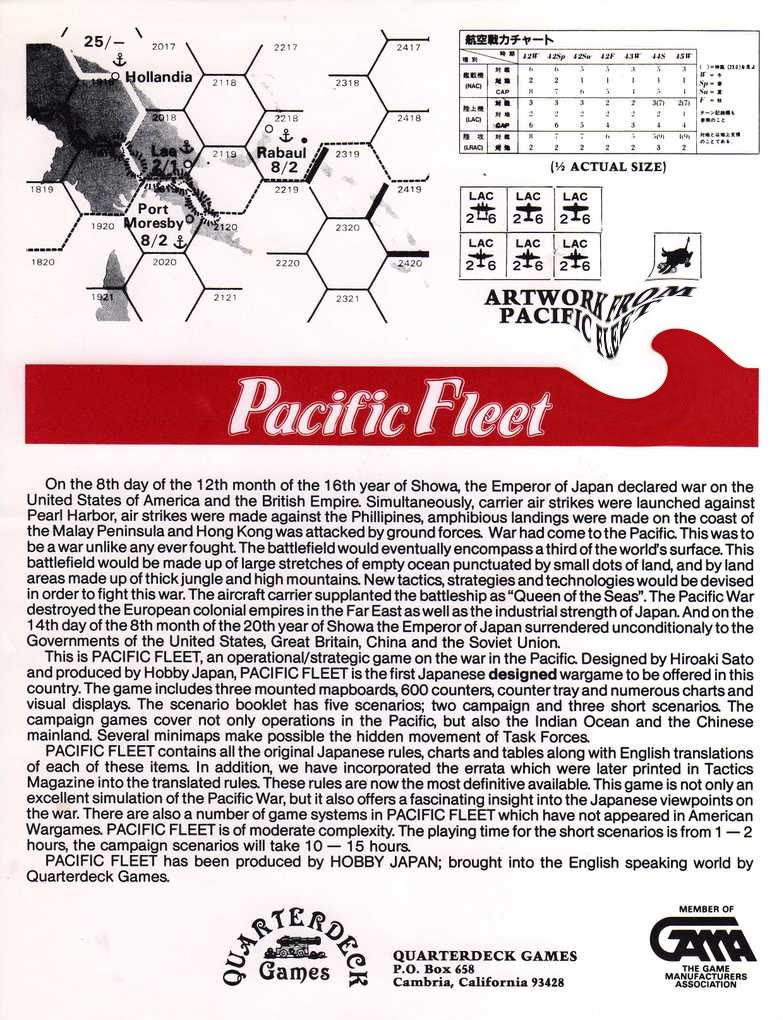 ==========================

Game has been translated into English by Quarterdeck Games out of Cambria, California.

Incomplete information due to language barrier. Any help in that department would be greatly appreciated.