aia
Cataloguer





Joined: 27 Jul 2007
Last Visit: 30 Dec 2010
Posts: 89
Location: Italy

Posted: Thu May 22, 2008 5:55 pm

Post subject: CM3 Il Fiume Sabre (?)
---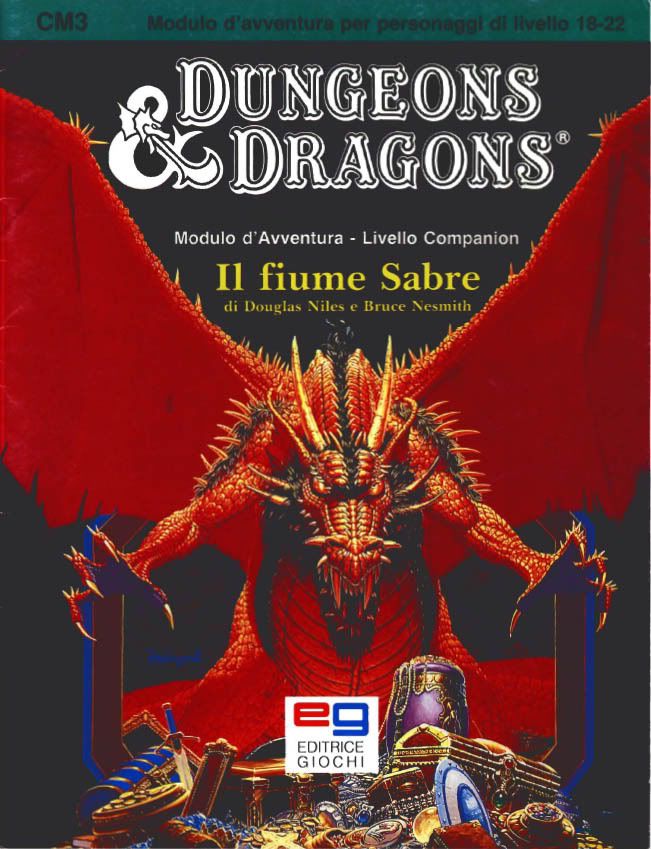 Title: CM3 Il Fiume Sabre
Item Code: 2583
Type: adventure module for D&D classic
Copyright: 1984 by TSR Inc.
Author(s): D.Niles, B.Nesmith
Artwork: D.Watson, S.Bisset
Cartography: Diesel
Translation: N.Gandolfi
Place of Publication: Milano, Italy
Printer: Editrice Giochi
Format: softback with two-folded cover and 32-page booklet
ISBN: n/a
Cover Price: n/a
Mass: 150 gr.
Dimensions: letter format

Additional images:



_________________
I am the servant of the Secret Maps, Wielder of the flame of Clone!
You cannot quote! The dark spam will not avail you, flame of Udun.
Go back to the Shadow! You... cannot... post!!!