tfm
Tome Crew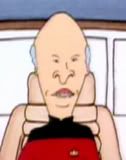 Joined: 12 Nov 2005
Last Visit: 04 Apr 2018
Posts: 4574
Location: In the House of the Cosmic Frog

Posted: Fri Feb 09, 2007 3:28 pm

Post subject: Return to Brookmere (1982)
---


Title: Return to Brookmere
Item Code: 8504/Endless Quest Book #4
Type: Pick-a-path reading game
Copyright: 1982 by TSR Hobbies, 5th printing March 1982
Author: Rose Estes
Artwork: Larry Elmore and Timothy Truman
Cartography: n/a
Place of Publication: Lake Geneva, Wisconsin, United States
Printer: n/a
Format: 156 page paperback
ISBN: 0-935696-93-8
Cover Price: $2.00
Mass: 110g
Dimensions: length 17.7cm, width 10.5cm, thickness .9cm

Additional image(s):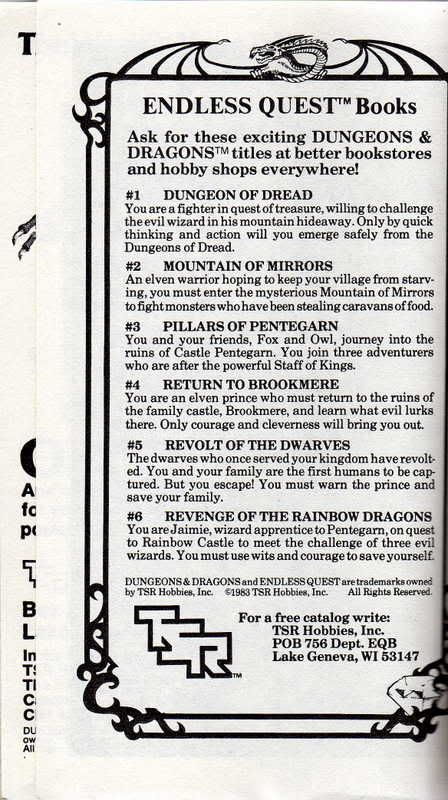 Plaag
Librarian




Joined: 25 Jul 2007
Last Visit: 20 Dec 2014
Posts: 331
Location: Mad City, Wi

Posted: Sun May 11, 2008 1:16 pm

Post subject:
---
Actually the 5th printing is March

1983

.

ShaneG.
_________________
I reject your reality and substitute one of my own!