tfm
Tome Crew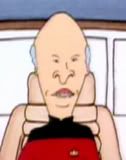 Joined: 12 Nov 2005
Last Visit: 04 Apr 2018
Posts: 4574
Location: In the House of the Cosmic Frog

Posted: Mon Apr 21, 2008 8:39 pm

Post subject: "GRT World War II Miniatures Rules" (c.1970-71)
---


Title: "GRT World War II Miniatures" (Tractics)
Item Code: prepub
Type: Wargame rules
Copyright: n/a
Author(s): Mike Reese and Leon Tucker with Gary Gygax
Artwork: n/a
Place of Publication: n/a
Format: two folders
ISBN: n/a
Cover Price: n/a
Mass: apx. 1600g
Dimensions: varies

Additional images:

Nazi Germany Chart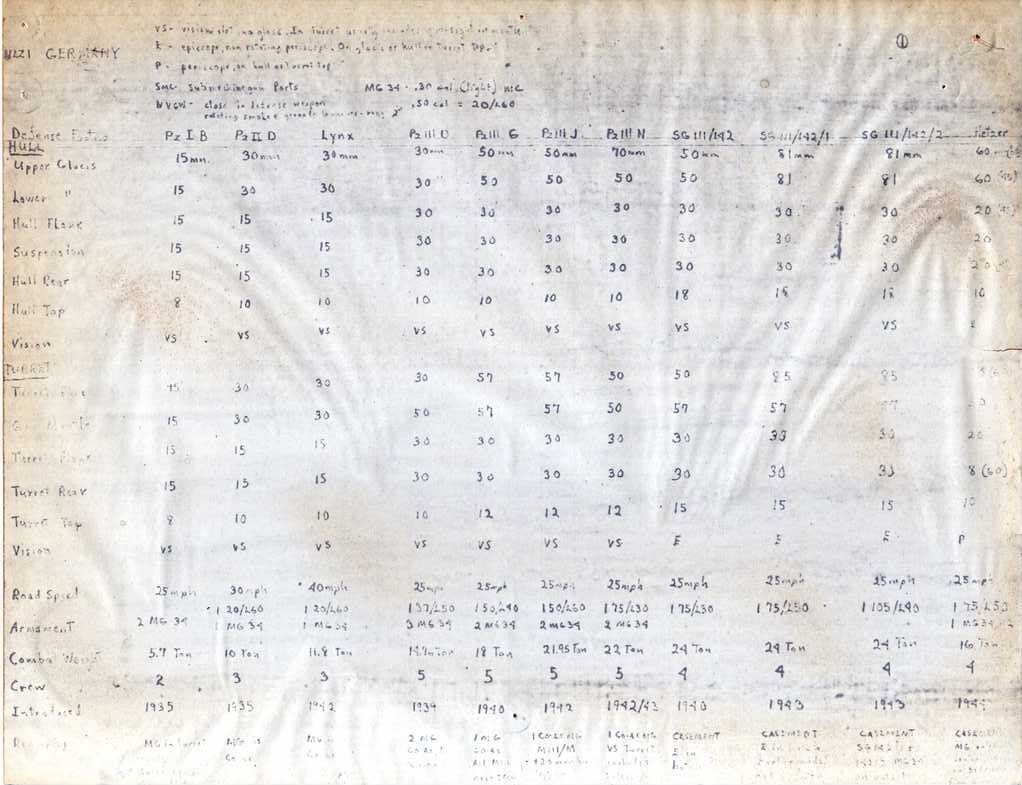 German Chart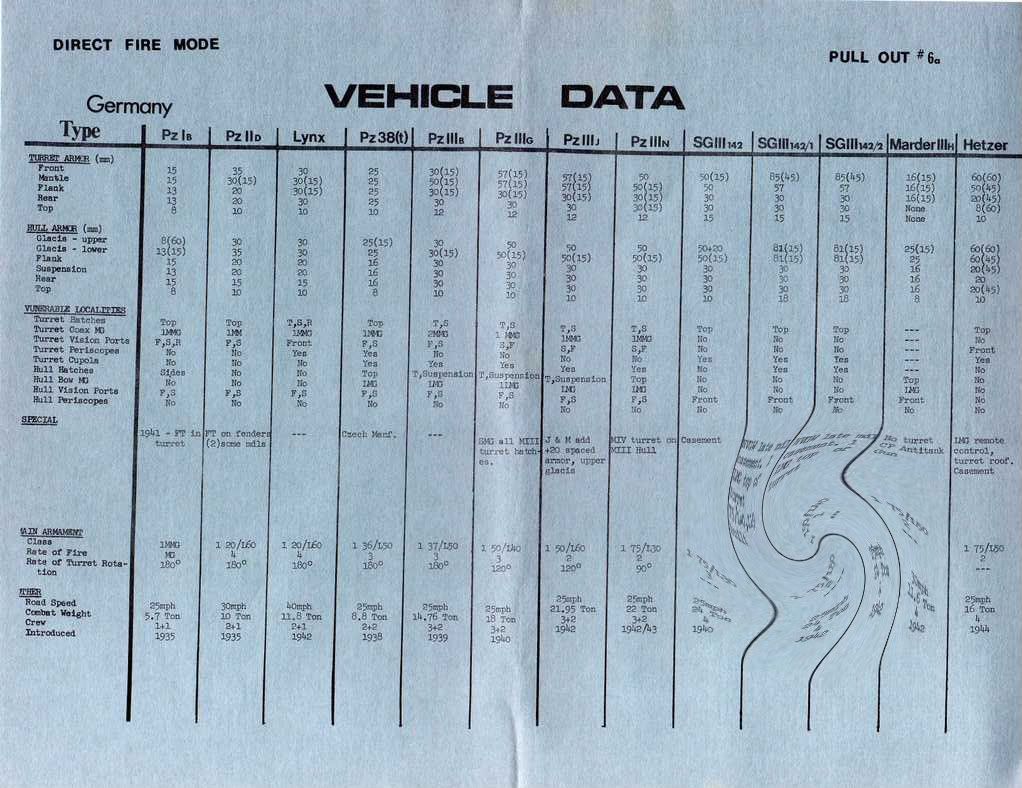 Abbreviations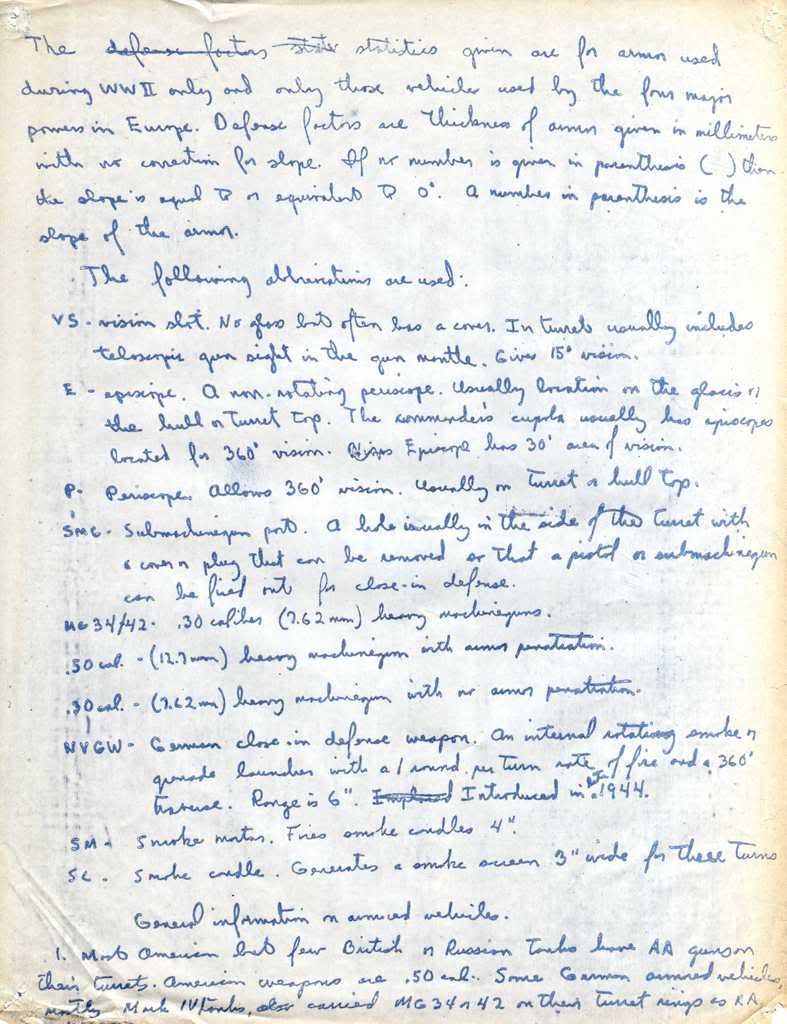 Pages 46 and 47 from Tractics Volume 1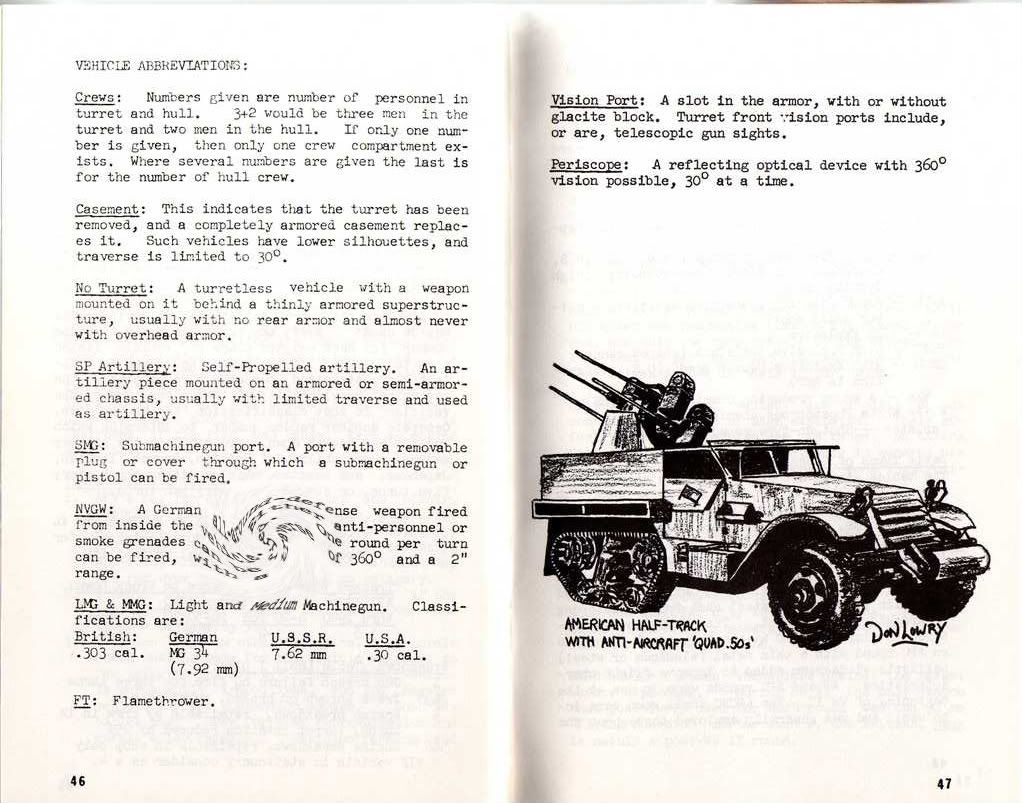 Demolitions and Fortifications


Pages 46 and 47 from Tractics Volume 2



Amphibious Assault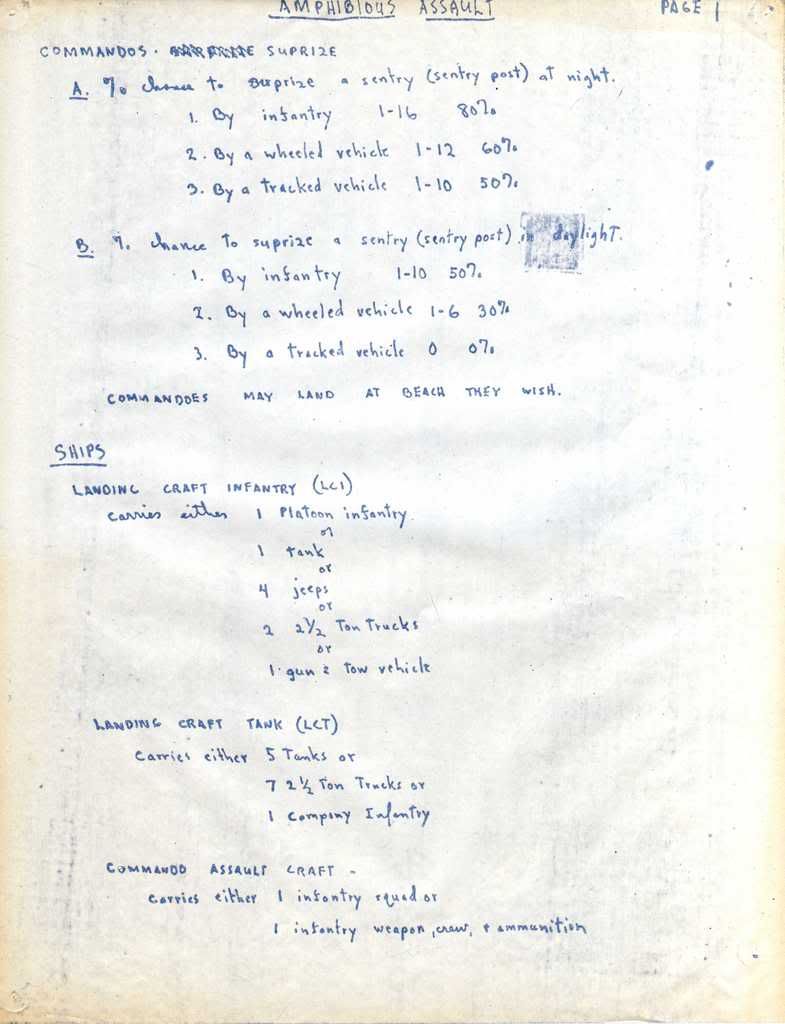 Page 21 from Tractics Volume 3



============================

According to Bill Owen, this is a copy of GRT, the precursor of Tractics later published by Guidon Games.

When asked about the provenance of the item, Bill responded:

"Summer of 1970 at age 15, I was in high school and set up a 6x10' sand table in the basement of the Frankin Mall (covered shopping mall that we had an apartment in). Our first armor game or two was with Leon Tucker's "Fast Rules". Soon after, I met Doug Cragoe of Springfield Illinois (40 miles west of Decatur) via the back page club listing Avalon Hill's "The General" magazine (Springfield Tactical Society?). He said he also had lots of Roco minitanks and offered to come over and judge a game of a GRT (which I'd already tried to order but had been sent Fast Rules instead). He came with Jim Kronenberg and my club (ICD), Mark Whitehead, Mark Williams, Bruce Wilking and I played the game. I asked if I could keep the GRT ruleset long enough to copy it. I copied some of the pages with the travel agency's Thermo-Fax copy machine (20 cents per page which back then was about 40% of a Roco tank or 40% of my hourly wage each at 50 cents--Mark and I would get hired on the basis of 'tanks per job') so prohibitive to do all pages--mainly just the vehicle stats) so I retyped most of the charts to make them look nicer and mount them on cardboard. Thus I started "improving" the samzidat nature of GRT's initial hand made (I guess playtest) edition (which I was doing professionally for D&D in the guise of Judges Guild 6 years later at age 22--we all have to start somewhere). We played 70 full-blown scenarios (WWII armor games with purpose-built terrain, hidden maps & orders) and a few dozen 'slop' games (reusing the full-blown terrain). Note that some of the items in the armor folders are bits of various modifications or prototypes of new armor game systems... some influenced by osmosis by; the legendary but unseen SUTC ruleset that we never found... or SPI games like T34 or Tank! or WRG or Hendricks' 1944 ...and as evolutionary bits thrown back into AFV Rule Genepool that was my basement filing system for possible future use. One had to do something at a boring high school/later on."

In addition to the GRT/Tractics materials, newsletters, scenarios, and other papers from the ICD were also included. When Tractics was formerly released by Guidon, Bill obtained a copy and added the table sheets to this set. The table sheets are not folded. When asked about the sheets, Bill recollected that the first version of Tractics came in a "a kraft envelope with the Guidon Games logo."

A cursory comparison between GRT and Tractics has revealed that although most things are the same, some of the data values and terminology were changed for Tractics.