tfm
Tome Crew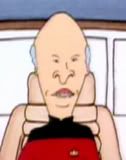 Joined: 12 Nov 2005
Last Visit: 04 Apr 2018
Posts: 4574
Location: In the House of the Cosmic Frog

Posted: Thu Aug 09, 2007 11:25 pm

Post subject: Warhammer Fantasy Battle (1987)
---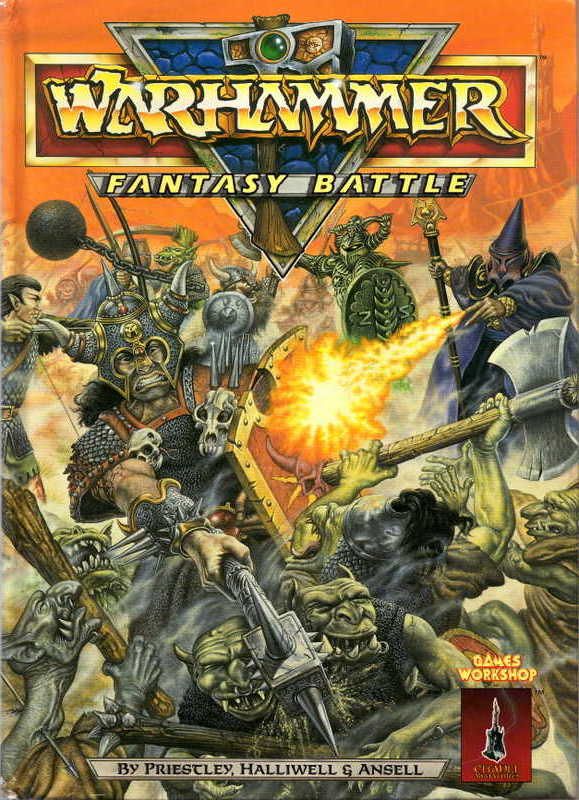 Title: Warhammer Fantasy Battle
Item Code: 001024
Type of Game: Rules for the Warhammer Fantasy Battle system
Copyright: 1987
Authors: Bryan Ansell, Richard Halliwell, and Rich Priestley, with Jim Bambra
Cover Art: John Sibbick
Interior Art: John Blanche, Ian Miller, Tony Ackland, Chris Achilleos, Angus Fieldhouse, Bob Naismith, Jes Goodwin, Josh Kirby, Gary Chalk, Colin Dixon, Dave Andrews, Nick Bibby, Richard Hook, John Bolton, Russ Nicholson, Jamie (Cradfax) Simm, Daniel Loveday, Steve Tappin, Paul Bonner, Brian George, Ian Cooke, Wil (Glam) Rees, and Rick Scollins
Place of Publication: Games Workshop, Nottingham, England
Format: 304 page hardcover
ISBN: 1-869893-29-8
Cover Price: n/a
Mass: 1080g
Dimensions: Length: 29.6cm, Width: 21.2cm, Thickness: 2.1cm

Additional image: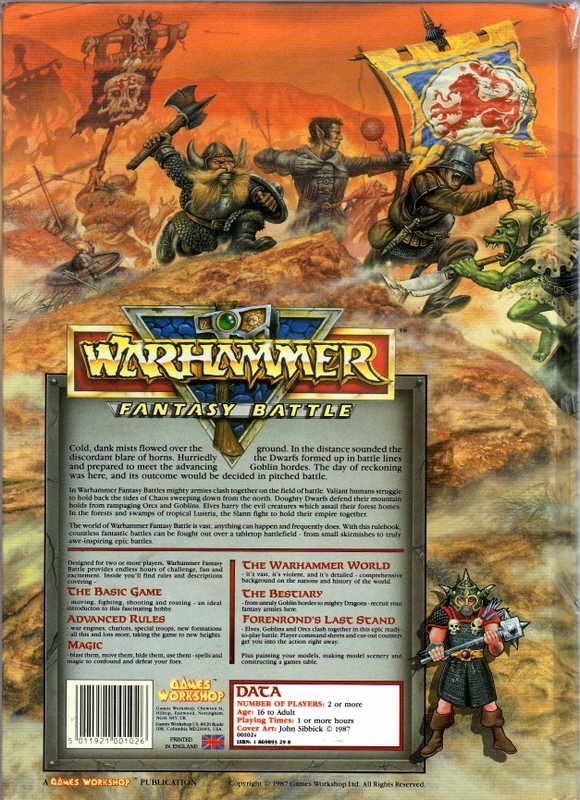 tfm
Tome Crew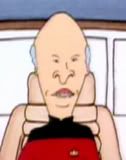 Joined: 12 Nov 2005
Last Visit: 04 Apr 2018
Posts: 4574
Location: In the House of the Cosmic Frog

Posted: Thu Feb 21, 2008 4:34 am

Post subject:
---
Does anyone else have a copy of this? Please check for the Necromantic spells 3.1 and 3.2. around page 179. Are they present?
_________________
"This is cool."