tfm
Tome Crew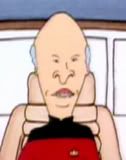 Joined: 12 Nov 2005
Last Visit: 04 Apr 2018
Posts: 4574
Location: In the House of the Cosmic Frog

Posted: Wed Dec 20, 2006 6:39 pm

Post subject: Streets of Stalingrad (1979)
---


Title: Streets of Stalingrad
Item Code: n/a
Type: Wargame simulation
Copyright: 1979 by Dana Lombardy and David Parham
Author(s): Dana Lombardy and David Parham
Artwork: H. Stein and Bruce Weigle
Place of Publication: Rockville, Maryland, United States
Printer: S & S Graphics
Format: boxed game containing two maps, one terrain effects chart, 9 counter sheets, 48 ziplock bags, 48 bag labels, 24 scenario cards (12 German forces, 12 Russian forces), 6 map cards, one time column card, one German forces sheet, one Russian forces sheet, two basic rulesbooks, one advanced rulesbook, one historical reference book, and one d6
ISBN: n/a
Cover Price: n/a
Mass: 1496g
Dimensions: box: length 36.7cm, width 28.9cm, thickness 4.6cm

Additional image(s):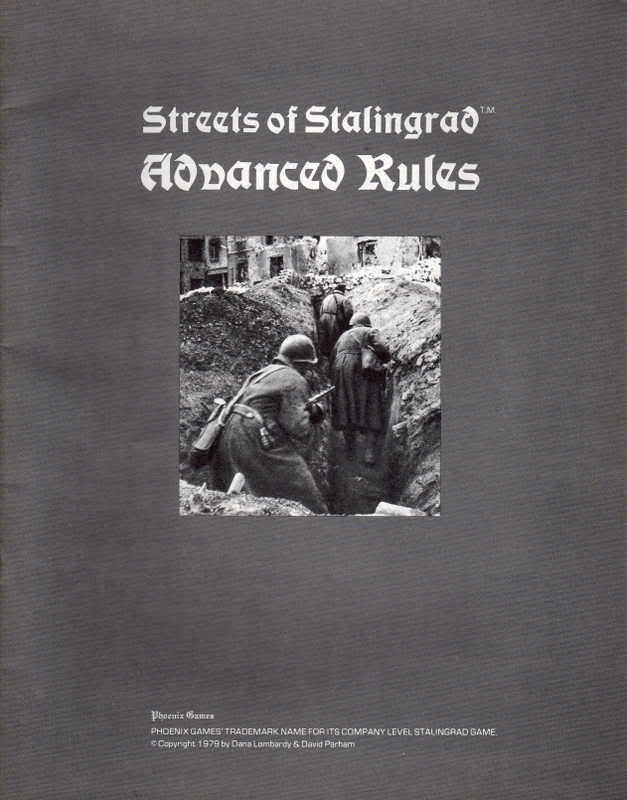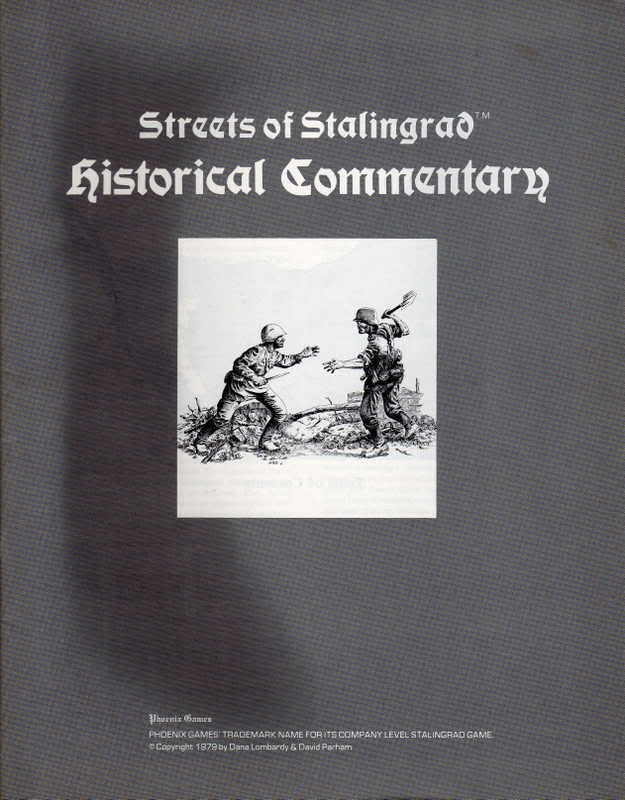 Additional credits:

Historical Research: David Parham
Game Design: Dana Lombardy
Graphic Design: Dana Lombardy
Historical Research & Research Assistance: T. P Schweider
Combat System: John Hill
Research Assistance: Andrew Smith
Production Coordinator/Box Cover Design: Dan Bress, D. F.
Editor: Phil Edgren
Graphic Production: Mary Staples, Dan Bress, Bob Charette, Karen Winters, Laurie McWhirter, Steve Bress, and Mat Roswurm
__________________________________________________________________________________________________________________________
The manifest lists six map cards, but there were eight in this example.
tfm
Tome Crew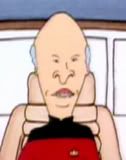 Joined: 12 Nov 2005
Last Visit: 04 Apr 2018
Posts: 4574
Location: In the House of the Cosmic Frog

Posted: Fri Jan 11, 2008 8:04 pm

Post subject:
---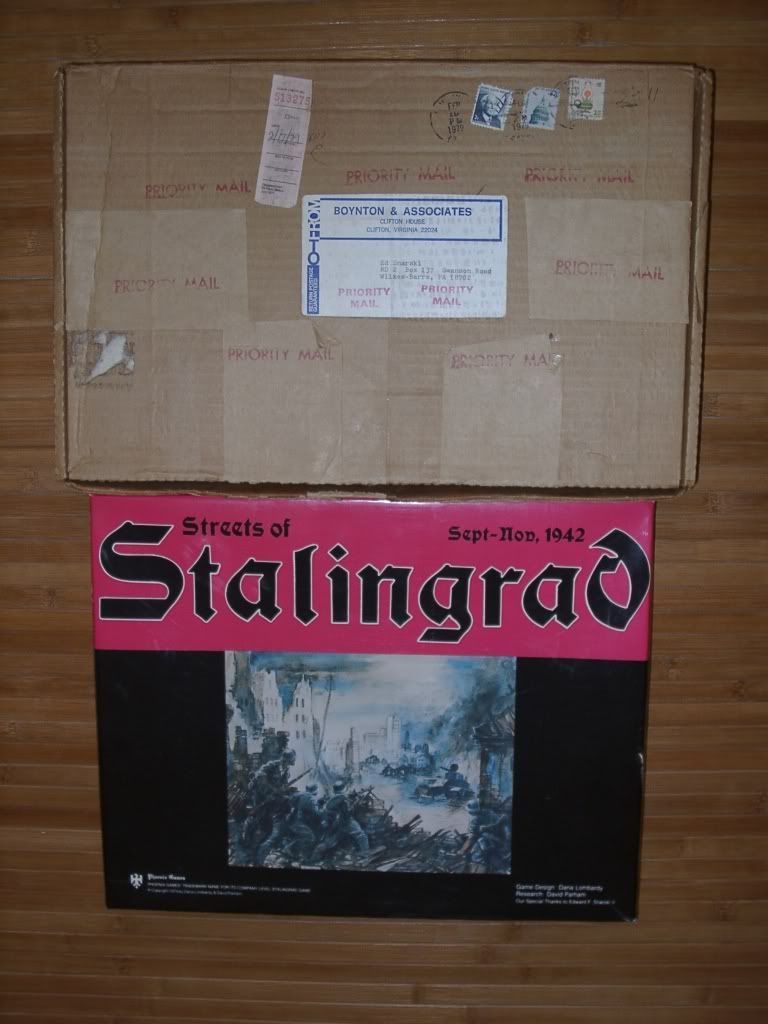 Mock-up box with correspondence box

Title: Kesselschlacht, then changed to Streets of Stalingrad
Item Code: n/a
Type: Wargame simulation
Copyright: prepublication copy
Author(s): n/a
Artwork: n/a
Place of Publication: n/a
Printer: n/a
Format: two boxes filled with apx. 240 typewritten sheets containing history and rules, apx. 20 table sheets, two large hand-drawn map sections, 4 hand-drawn die-cut counter sheets, and several correspondences
ISBN: n/a
Cover Price: n/a
Mass: n/a
Dimensions: n/a

Additional image(s):



Original hand-drawn maps (front) with maps from the Phoenix version (back) for comparison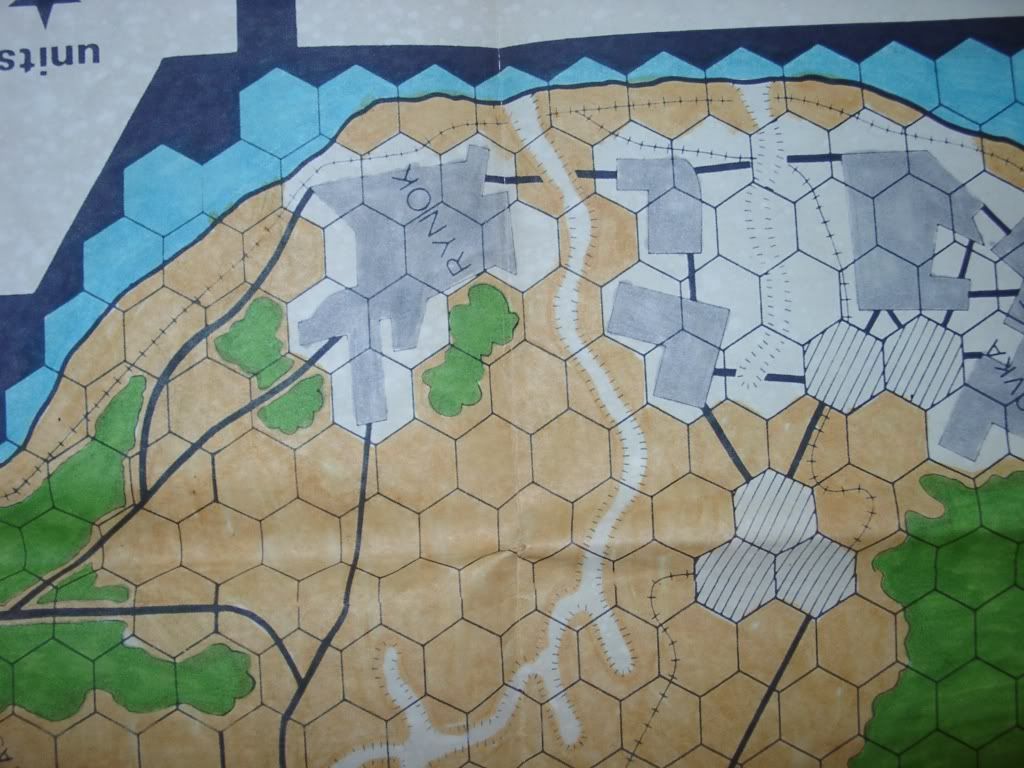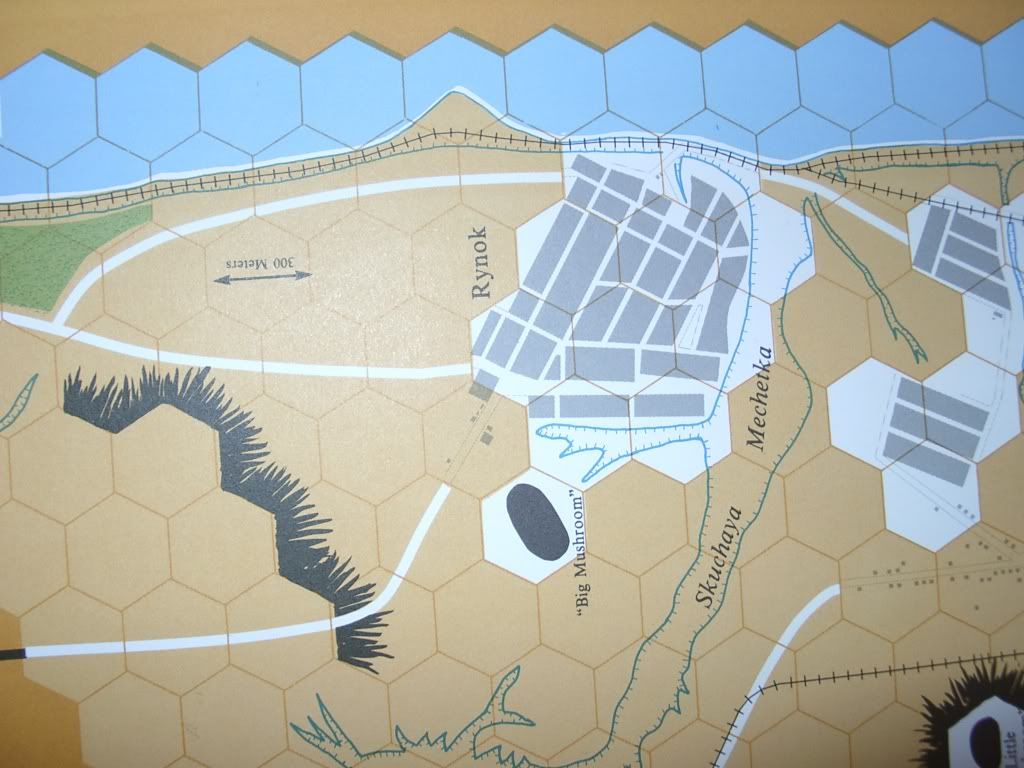 Close-ups of Rynok for comparison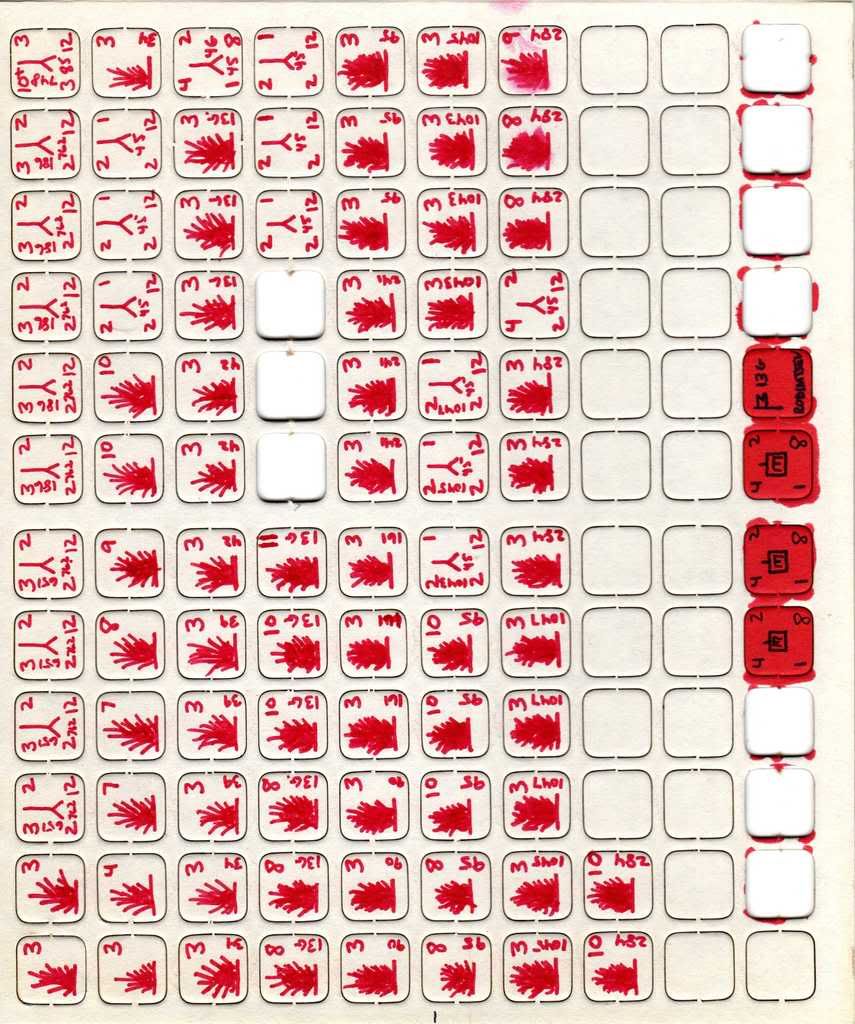 Original hand-drawn counter sheet



Tables and letters of correspondence



Rules and history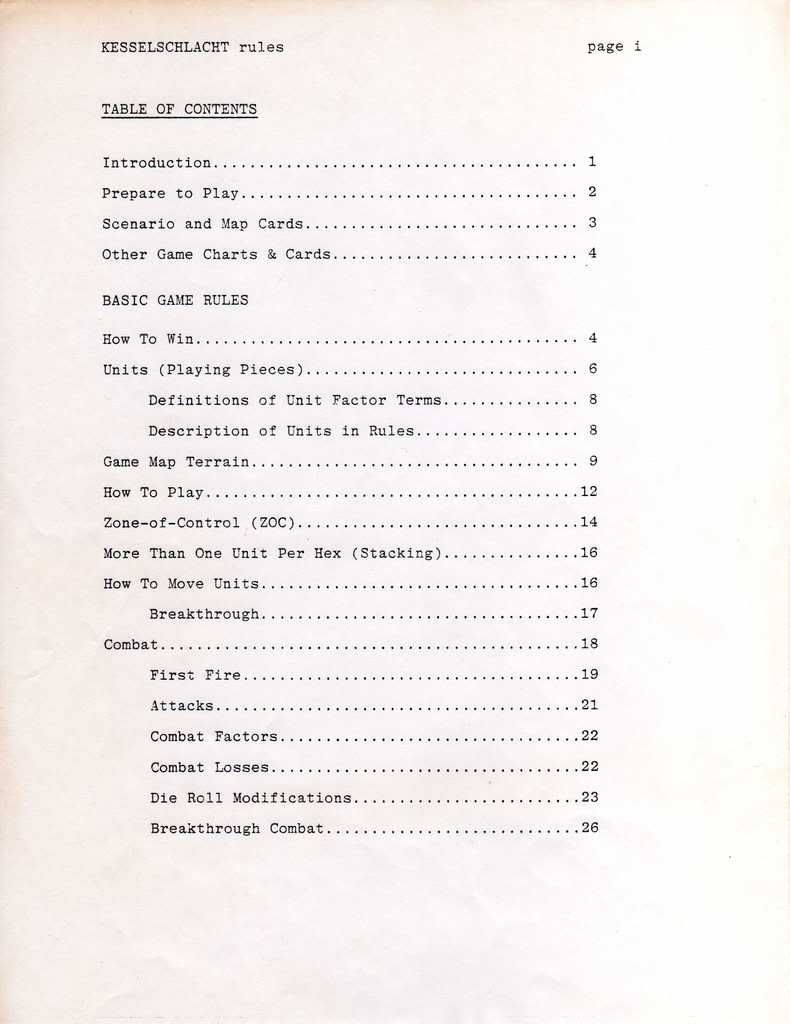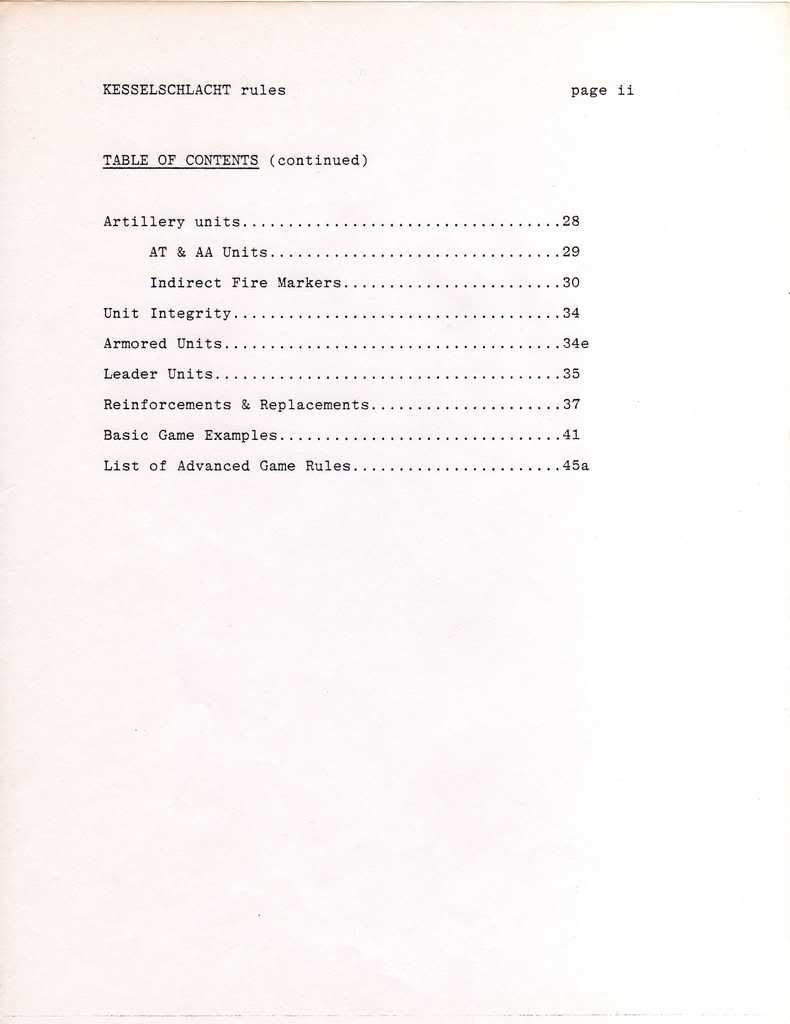 Table of Contents for Kesselschlacht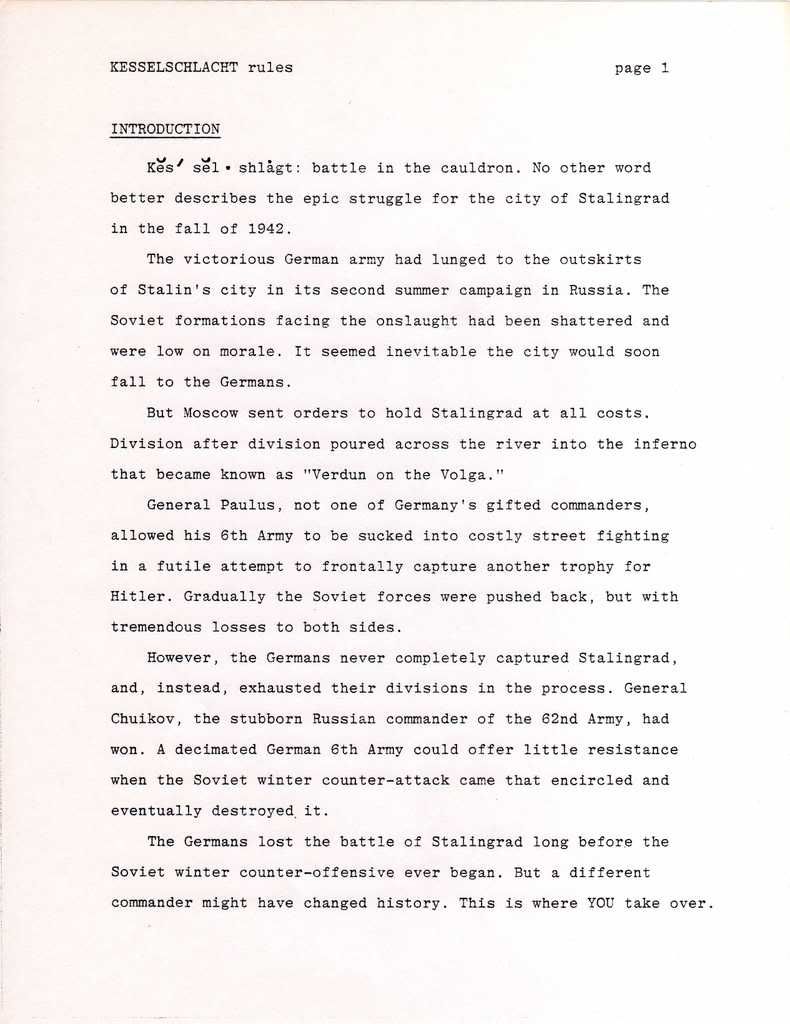 Introduction to Kesselschlacht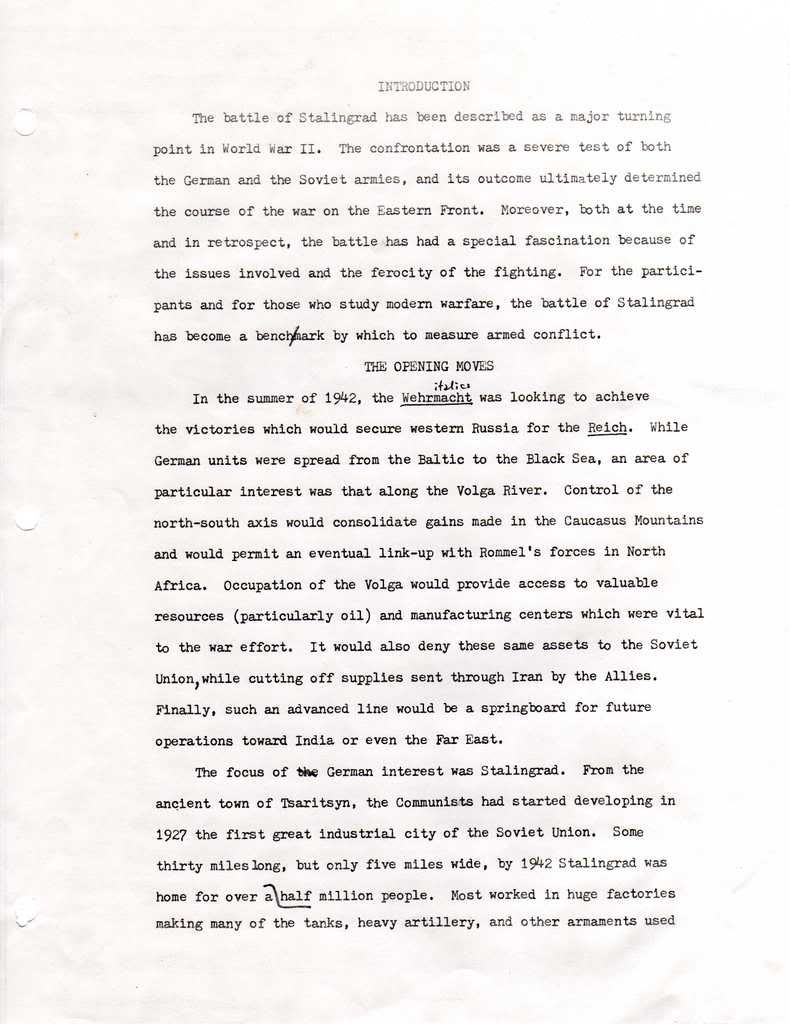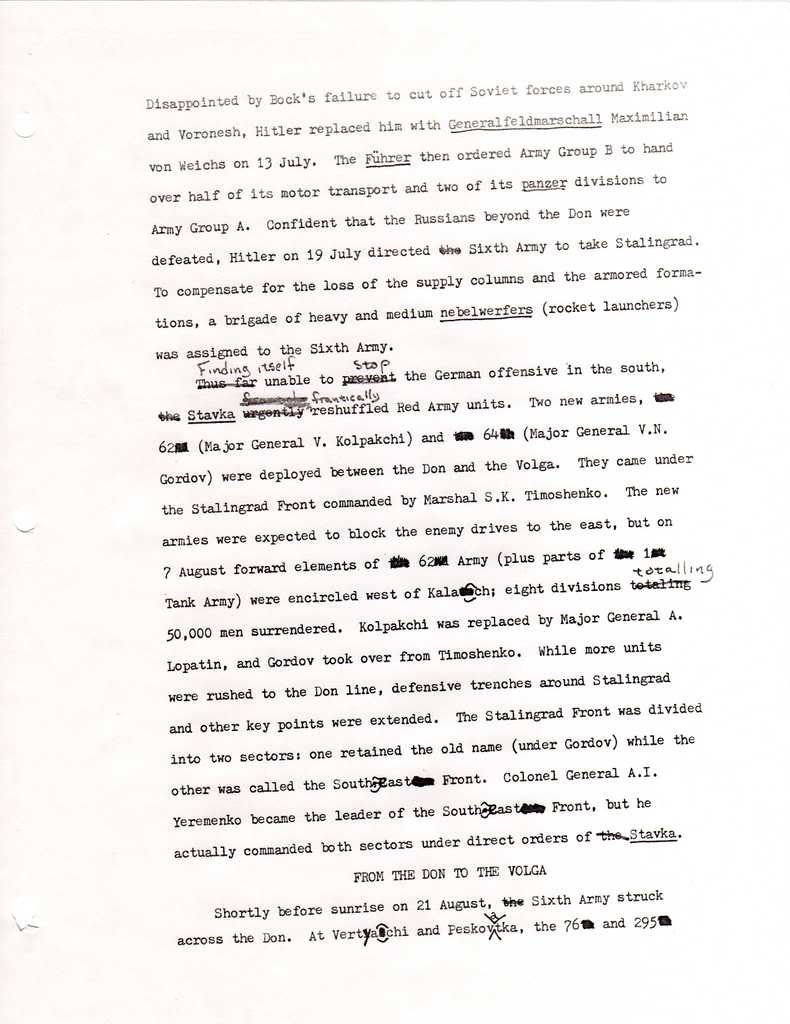 Historical introduction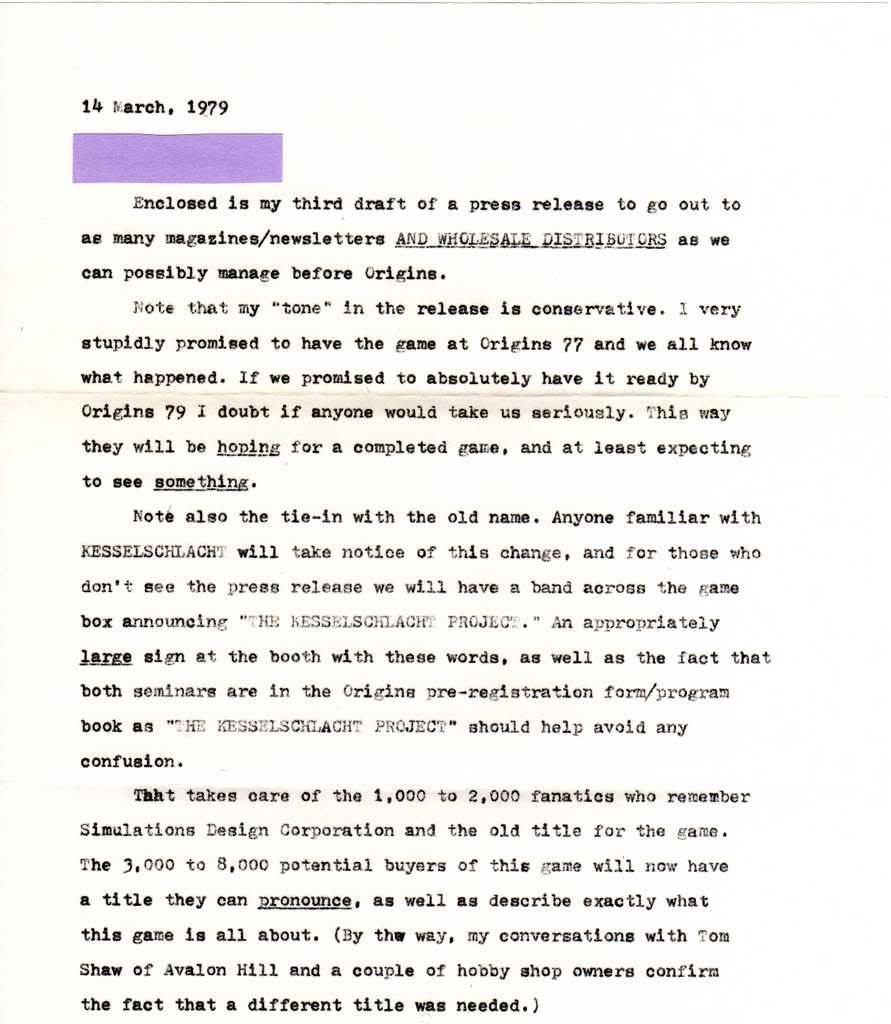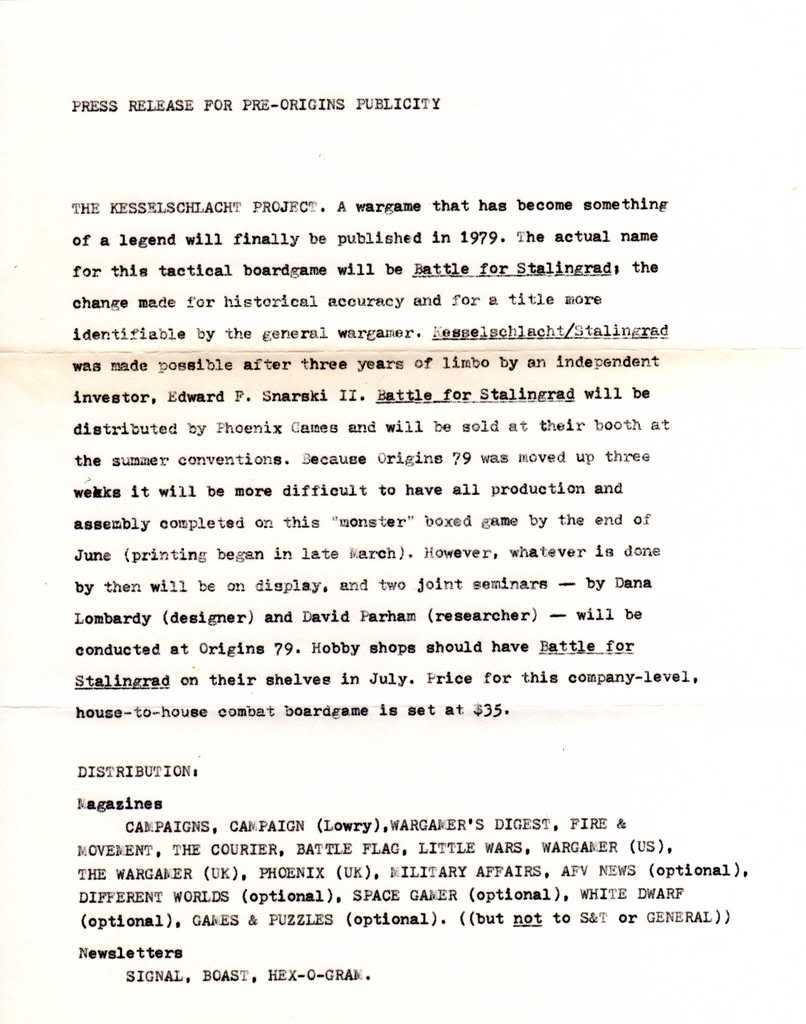 Letter confirming name change and press release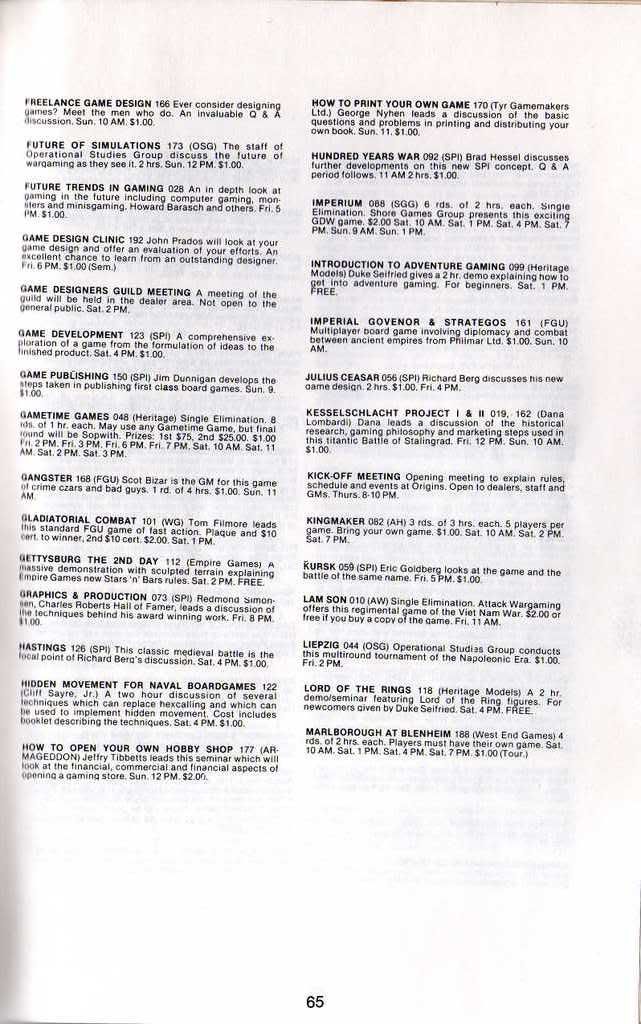 Page 65 from the Origins 79 Program confirming the letter. Phoenix Games occupied areas 100-102 during Origins 1979.

==============================

The letters and content suggests that this copy came from Ed Snarski. In the Advanced Rules booklet for the Phoenix Games release it states that "Special thanks to Edward F. Snarski II whose appreciation for the work done by Simulations Design Corporation led to his important support of the

Kesselschlacht

project."