tfm
Tome Crew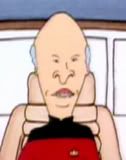 Joined: 12 Nov 2005
Last Visit: 04 Apr 2018
Posts: 4574
Location: In the House of the Cosmic Frog

Posted: Fri Jan 11, 2008 7:54 am

Post subject: Hollow Faces, Merciless Moons (1977)
---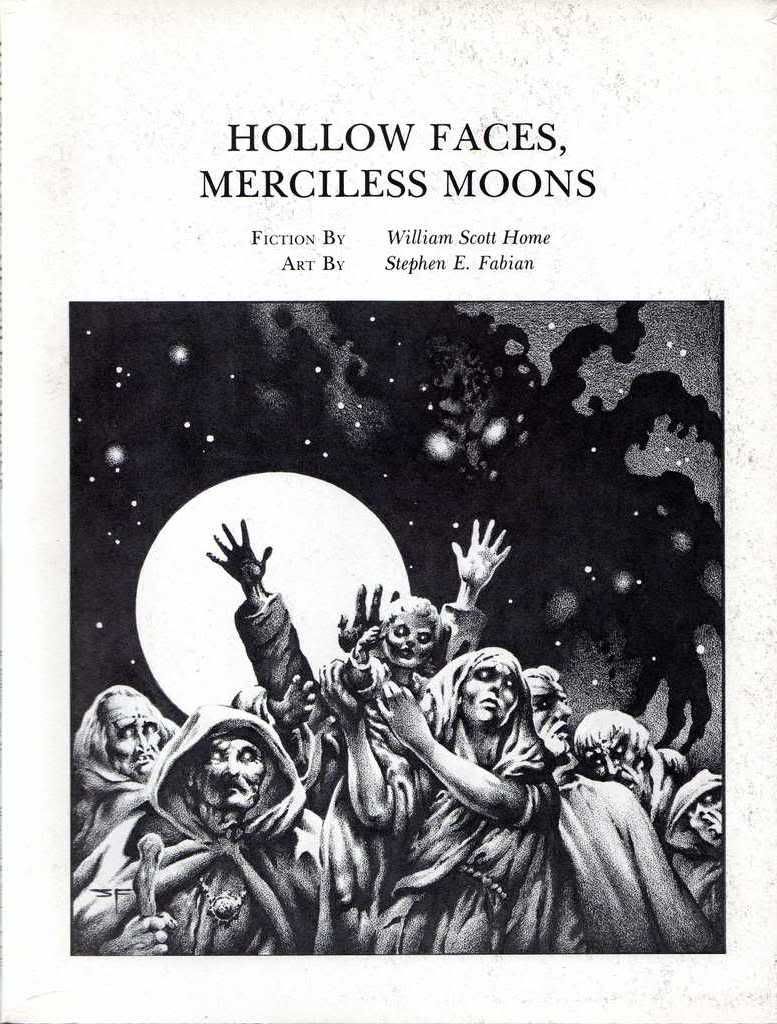 Title: Hollow Faces, Merciless Moons
Item Code: n/a
Type: A Weirdbook special edition
Copyright: 1977 by W. Paul Ganley
Author(s): William Scott Home
Artwork: Stephen E. Fabian
Place of Publication: n/a
Printer: n/a
Format: 96 page softcover, perfectbound
ISBN: n/a
Cover Price: n/a
Mass: 314g
Dimensions: length 27.8cm, width 21.1cm, thickness .7cm

Content:

"The Utter Dark Where Blind White Sea Snakes Crawl"
"The Uncomfortable Words"
"The Silver Judgment Echoing"
"Acid Soul and Sulphurous Sweat"
"The Last Golem"
"The Lamps Are Lighted in the House of Hides"
"The Parasite"
"What Breeds about Her Heart"
"Ship of Ghouls"
"Chameleon That Blinks Barbed Stars"
"A Cobweb of Pulsing Veins"

==============================

Weirdbook bills itself as a devoted follower of the Weird Tales effort. Hollow Faces is very much in the vein of the Cthulhu mythos. The small note at the beginning mentions a print-run of 1200, with 20% being hardcover.