Beyondthebreach
Tome Crew




Joined: 15 Jan 2007
Last Visit: 21 Sep 2010
Posts: 802
Location: Rochester, NY

Posted: Mon Jan 07, 2008 3:09 pm

Post subject: Chaosium - News for Retailers
---
Here is a little tidbit I found in a Thieves' World box set. There were several flyers (beyond the usual amount of Chaosium ads). This one is called "News for Retailers" by Chaosium. It is just a one page flyer that says "Please Post" and contains a few advertisments. I suppose it is slightly more interesting as they are actually numbered - these are Issues #2 - 4. (note - Issue 4 is called Issue #3).

Should I post these items somewhere in the Research Forums?

Is anyone out there interested in something like this . . . at all?



_________________
"Ah, Blackadder. Started talking to yourself, I see."

"Yes . . . it's the only way I can be assured of intelligent conversation."
tfm
Tome Crew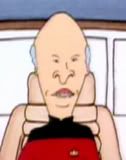 Joined: 12 Nov 2005
Last Visit: 07 Mar 2018
Posts: 4574
Location: In the House of the Cosmic Frog

Posted: Mon Jan 07, 2008 4:13 pm

Post subject:
---
Give it the title of News for Retailers and add it to the Chaosium general forum.

There are a few of us out there who collect thins kind of thing. Try ebay.
_________________
"This is cool."