Plaag
Librarian




Joined: 25 Jul 2007
Last Visit: 20 Dec 2014
Posts: 331
Location: Mad City, Wi

Posted: Sat Nov 10, 2007 1:26 pm

Post subject: 19th Century Miniatures - Savage Wars of Peace (1989)
---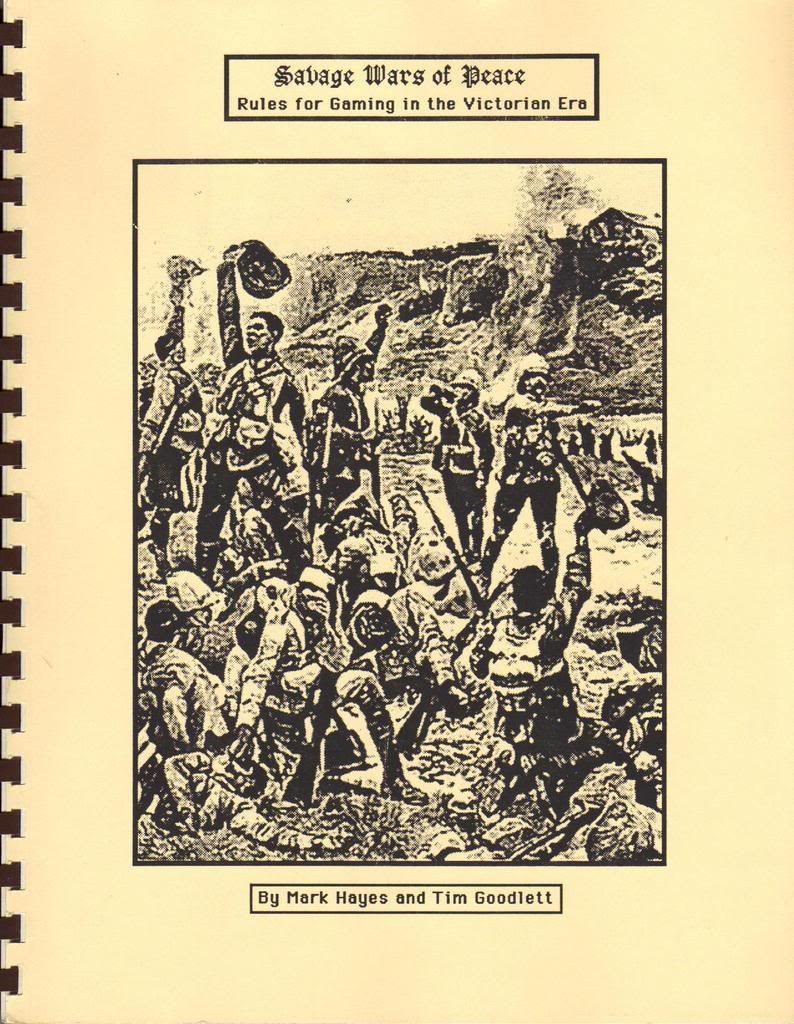 Title: Savage Wars of Peace
Item Code: n/a
Type: Wargame rules for gaming in the Victorian Era
Copyright: 1989 by 19th Century Miniatures
Author(s): Mark Hayes, Tim Goodlet
Artwork: n/a
Cartography: n/a
Place of Publication: Norfolk, Virginia, United States
Printer: n/a
Format: 76 pages (1-72 numbered) with front and rear covers, spiral bound, plus 1 double sided cardstock reference sheets
Printer: n/a
Cover Price: n/a
Mass: 220g
Dimensions: length 27.9cm, width 21.6cm, thickness .5 cm

--------------
This would be the 1st printing before http://tomeoftreasures.com/forum/viewtopic.php?t=3163 though they share the same copyright year.

ShaneG.
_________________
I reject your reality and substitute one of my own!