tfm
Tome Crew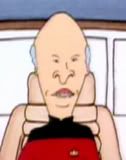 Joined: 12 Nov 2005
Last Visit: 04 Apr 2018
Posts: 4574
Location: In the House of the Cosmic Frog

Posted: Tue Oct 30, 2007 11:42 pm

Post subject: Jerusalem! (1975)
---


Title: Jerusalem!: Tactical Game of the 1948 War
Item Code: "Pouch" Series Game #9
Type: Wargame
Copyright: 1975 by Simulations Design Corporation
Designer(s): John Hill, with Douglas Payne and Steve Wilkenson
Artwork: n/a
Cartography: n/a
Place of Publication: San Diego, California, United States
Printer: n/a
Format: bagged game containing cardstock cover sheet, five plastic unit bags, game map, three die-cut counter sheets with 240 counters plus 30 counters, two set-up cards, one terrain effects chart, and 27 page rulesbook
Cover Price: $8.00
ISBN: n/a
Mass: 222g
Dimensions: length 29.7cm, width 22.1cm, thickness varies

Additional image:




=====================================

The manifest only lists 237 counters on two counter sheets. The New Road counter sheet is not listed. Also, three small bags are listed instead of the five in this example.