tfm
Tome Crew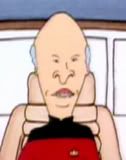 Joined: 12 Nov 2005
Last Visit: 04 Apr 2018
Posts: 4574
Location: In the House of the Cosmic Frog

Posted: Mon Sep 17, 2007 10:26 pm

Post subject: The Gamemaster v1n1 (1977)
---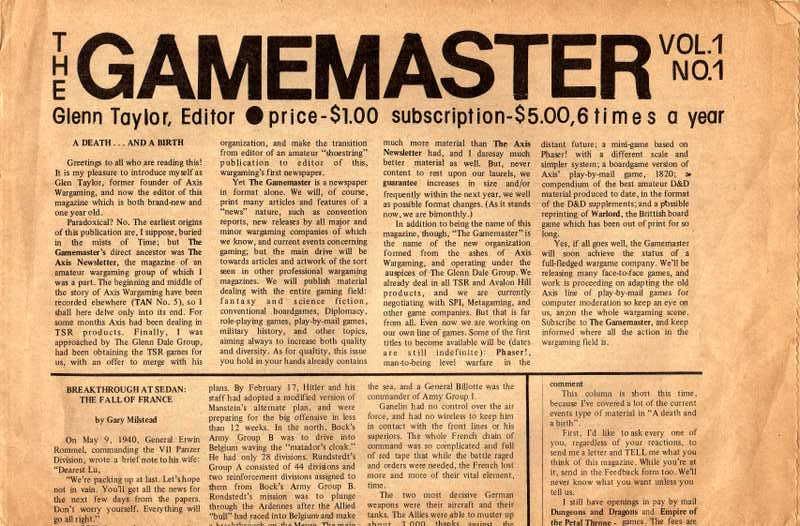 Title: The Gamemaster
Item Code: Vol. 1 No. 1
Type: Wargaming newspaper
Copyright: n/a
Editor(s): Glenn Taylor
Artwork: n/a
Cartography: n/a
Place of Publication: Glenn Dale, Maryland, United States
Printer: n/a
Format: 8 page newspaper
ISBN: n/a
Cover Price: $1.00
Mass: 22g
Dimensions: length 38.1cm, width 28.9cm, thickness <.1cm

Contents:

Editorial
"Breakthrough at Sedan: The Fall of France" by Gary Milstead
"Empire of the Petal Throne, Part 7" by Glen Taylor
"Airwar Unltd." by R. Crabill
"Hulland on Gaming" by John Hulland
"A Dungeons and Dragons Spell Point System" by Tom Filmore (copyright 1977)
"Answer's to Last Issue's Richthofen's Trivia Quiz"
Review of Metagaming's "Ogre" by Jaimie Henderson
"Spell Determination for Scrolls in D&D" by Glen Taylor and Stewart Schulze


Additional images: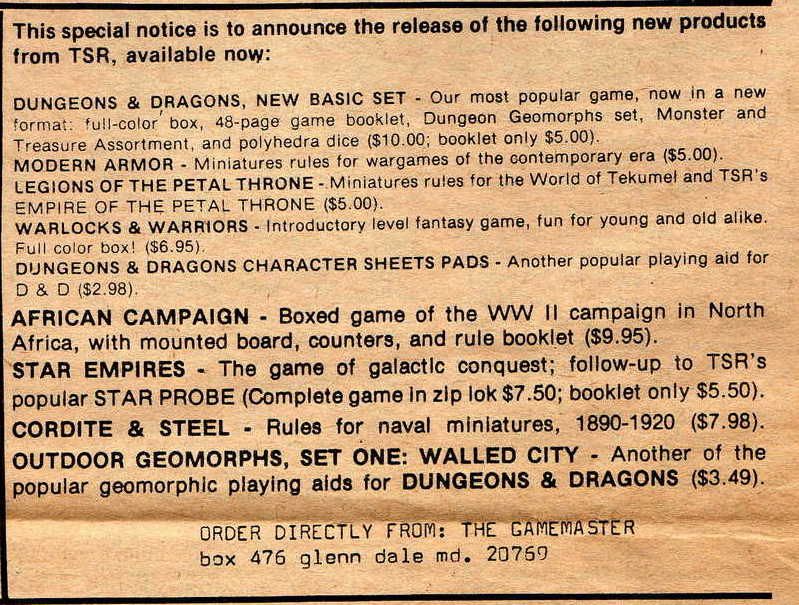 ==============================

Those of you interested in TSR will find the stock numbers interesting:

F12-R Dungeons & Dragons
F13-R Greyhawk
F14-R Blackmoor
F15-R Eldritch Wizardry
F16-R Gods, Demi-Gods & Heroes
F17 Swords & Spells
SF18-R Metamorphosis Alpha

F103 Dungeon
F105 Lankhmar
F104 Empire of the Petal Throne
H108 William the Conqueror
H106 Fight in the Skies
H107 Little Big Horn

H01 Classic Warfare
H02 Chainmail
H03 Cavaliers & Roundheads
H04 Field Regulations
H05 Valley Forge
H06 Don't Give Up the Ship
H07 Tricolor
H08-R Boot Hill
H09 Air Power
H10 Panzer Warfare
H11 Tractics
H1001 Bio One

F109 War of Wizards
SF111 Star Probe
SF112 Star Empires
F1002 Dungeon Geomorphs Set One
F1003 Dungeon Geomorphs Set Two
F1004 Dungeon Geomorphs Set Three

It's also interesting to note that Star Probe was also sold as a booklet only. A poster entitled "Declaration of War" for Empire of the Petal Throne was also released. The Gamemaster was formerly known as The Axis Newsletter.