Plaag
Librarian




Joined: 25 Jul 2007
Last Visit: 20 Dec 2014
Posts: 331
Location: Mad City, Wi

Posted: Sat Aug 25, 2007 9:27 pm

Post subject: Hex Sheets (1978)
---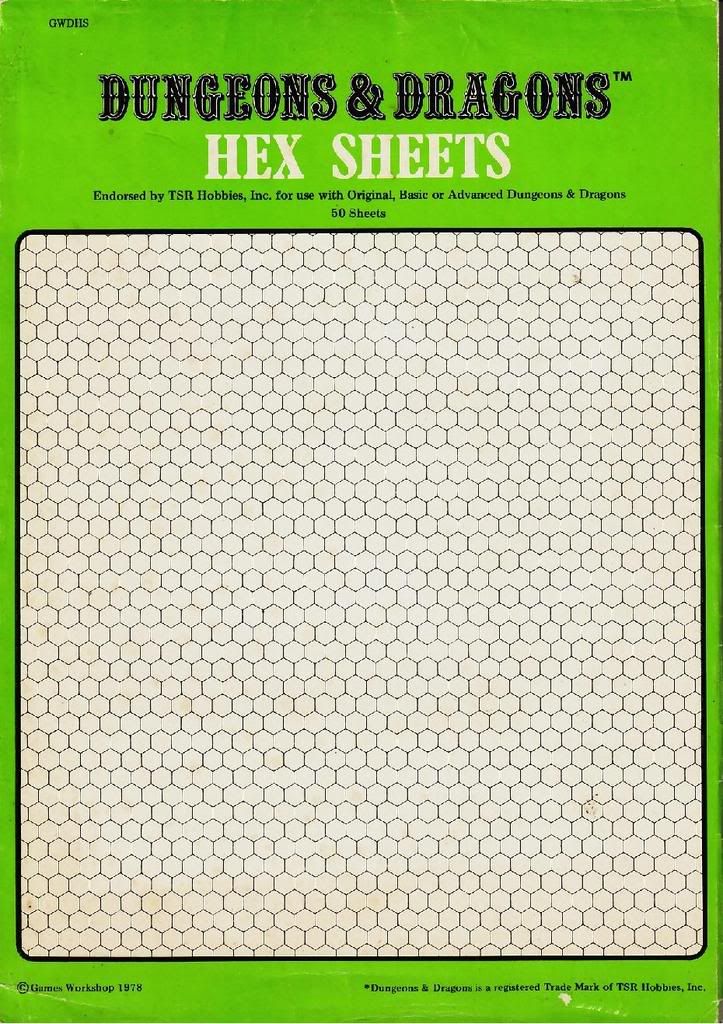 Title: Dungeons and Dragons Hex Sheets
Item Code: GWDHS
Type: D&D accessory
Copyright: 1978 by Games Workshop, endorsed by TSR Hobbies, Inc. for use with Original, Basic or Advanced Dungeons & Dragons.
Author: n/a
Artwork: n/a
Place of Publication: n/a
Format: 50 sheets in a top tear out pad, with cover and cardboard back
ISBN: n/a
Cover Price: n/a
Mass: 235g
Dimensions: length 29.8cm, width 21.1cm, height .5cm

ShaneG.
_________________
I reject your reality and substitute one of my own!