tntwargo
Cataloguer





Joined: 29 Jul 2007
Last Visit: 15 Mar 2013
Posts: 94
Location: Upstate NY

Posted: Tue Aug 21, 2007 4:21 pm

Post subject: Eagle Day, The Battle of Britain-1940 (1973)
---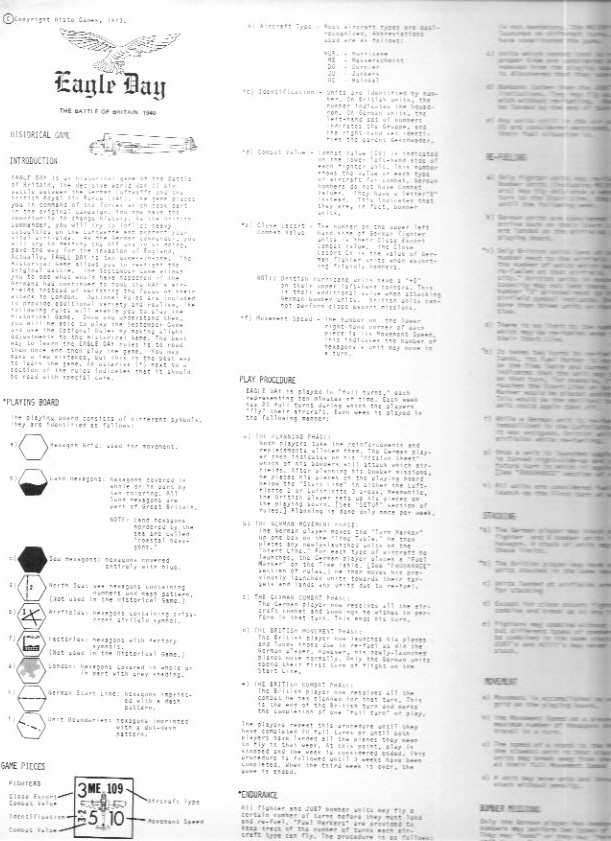 Title: Eagle Day
Item Code: n/a
Type: Wargame
Copyright: 1973
Author: n/a
Artwork: n/a
Cartography: n/a
Place of Publication: Brooklyn, New York
Printer: n/a
ISBN: n/a
Cover Price: $5.00 postpaid
Mass: n/a
Dimensions: n/a
Format: wargame in brown shipping envelope with four page rulebook, 22" by 28" heavy cardstock map, one counter sheet with 182 die cut counters, six Mission Sheets, and Histo Games ad.

Additional scans: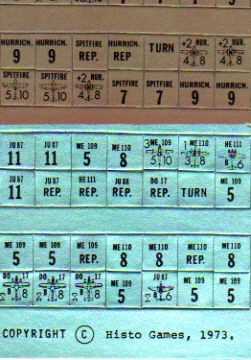 Partial scan of counter sheet. The German units have an unusual metallic sheen.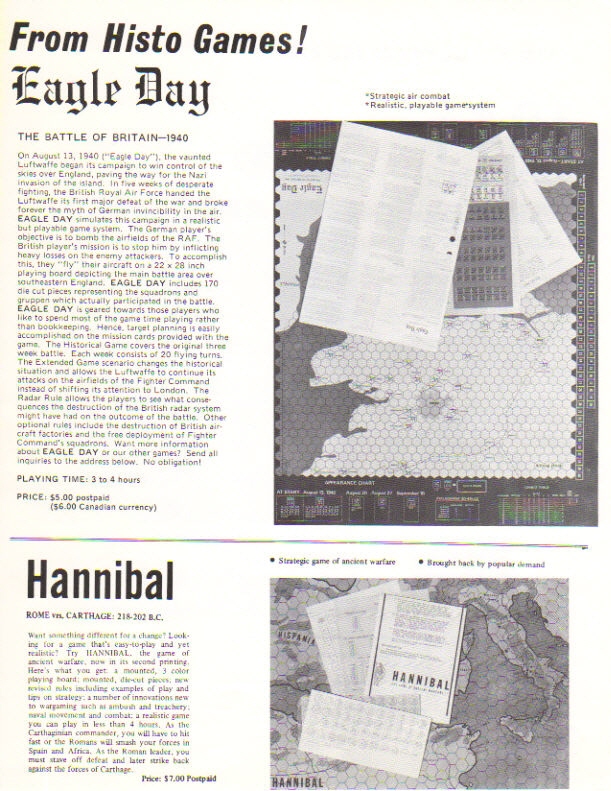 Histo Games ad showing Eagle Day